The end customer comes first
Hobbs Valve Ltd has a combined experience of over ten years in triple offset valve design and manufacture, and leads the way in terms of innovation and design
Hobbs Valve Ltd's success has been based on a significant step forward in valve design that founder Alun Hobbs devised, and it was the first in a series of design revisions and innovations for the triple offset butterfly valve. This innovation was created to solve the needs of valve customers across the world, and customer focus continues to be a fundamental part of Hobbs today.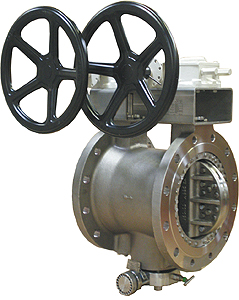 The company is a key supplier of valves to customers from industries such as oil and gas, nuclear, petrochemical, defence, and many others. Hobbs has been in activity for over a decade, and this period has seen the business grow significantly, which continues to be underpinned by the same founding principles of innovation, flexibility, and a customer first approach.
The result of this has been the development of key features of Hobbs products that are aimed at solving its clients needs better than any other valve. Examples of this in action are significantly easier maintenance, and the quickest change out-times for spare part replacements in the market. This reduces the amount of down time, and means customers benefit from drastic cost savings. Therefore, a Hobbs valve is arguably the best-designed option and the best value one.
In addition to the individual quality of Hobbs valves, the company also provides a number of different ranges for its diverse customer base. Firstly, there is the standard range thatis based upon the triple offset butterfly valve, and it has been redesigned to incorporate new performance enhancing operational features.Hobbs offers customers its exclusive patented range of zero leakage bi-directional triple offset butterfly valves, which are perfectly suited for extreme pressure and temperature applications. Secondly, it designs and manufactures cryogenic valves that are for severe low temperature conditions (as low as -196°C), and these offer customers a Hobbs level of performance, safety and reliability. Thirdly, the company also applies its expertise in producing double block and bleed valves with increased cavity between both discs, thus reducing the possibility of a breach during full pressurisation and enhancing safety performance in critical applications. Hobbs once again demonstrates its leading presence in the market, by eliminating many of the problems that are associated with conventional double block and bleed valves, whilst also reducing weight, space and cost.
All of Hobbs products are designed and built using its own in-house facilities, which Chief Operating Officer Ron Cowley discussed: "One of our key strengths is we are vertically integrated, and most of what we do is in-house, and this means that we are able to better manage quality and achieve short lead times. In order to continually improve the facility we are installing £1.5 million worth of machines, and this will support us in our ambition to offer a complete one-stop-shop for our clients." He added: "We understand that our end customer always wants to reduce costs and improve reliability, and that is what our designs aim to provide."
In order to be able to create such high quality products Hobbs places a great importance on its staff, as Ron stated: "One of our greateststrengths is the people within the organisation, for example we have an integrated apprentice training programme, as well as a strong push towards training and development, which helpsto support job enlargement and job enrichment. This has meant that we have assisted our staff in developing a lot of skills and we do this at Hobbs because we want to grow them to meet their full potential." Concluding that: "Successful companies are based upon successful people."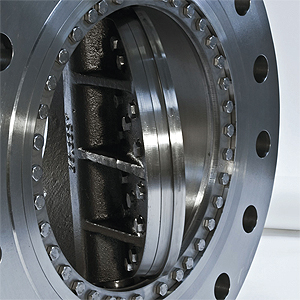 Its long-term attitude to its staff also translates to its approach to the market, and is no doubt an important factor behind how well it has handled events such as Brexit. Ron expanded on the success of Hobbs recently: "We have doubled our turnover, and part of the strategic move forward for us is to diversify and invest. Another part of the strategic development plan is we have created a group called The Great British Valve Group, and in this have been waving the British flag very strongly throughout the world to say 'this is our brand, and we can offer the best valves and services.' As such we are aiming to have new products, new processes, and new acquisitions in 2017."
The reputation that Hobbs has built within the market was once again demonstrated when it won a multi-million pound appointment to the North Sea Culzean Project. To win this Hobbs had to beat competition from others within the valve industry, and due to it being a major project it shows the kind of competitiveness and design quality that British industry, and Hobbs itself, offers.
Due to being awarded several significant contracts in the face of stiff competition from across the world, it demonstrates the quality of Hobbs' valves and British competitiveness,and the reputation for reliability and value that it has within the market. In around ten short years it has built a successful business that offers customers a better alternative, and provides them with valves that are designed with their needs in mind. The company is also set to further improve its products and facilities, plus make a number of acquisitions, all of which will no doubt help maintain Hobbs position as a market leader.
Hobbs Valve Ltd
Products: Designs and manufactures valves