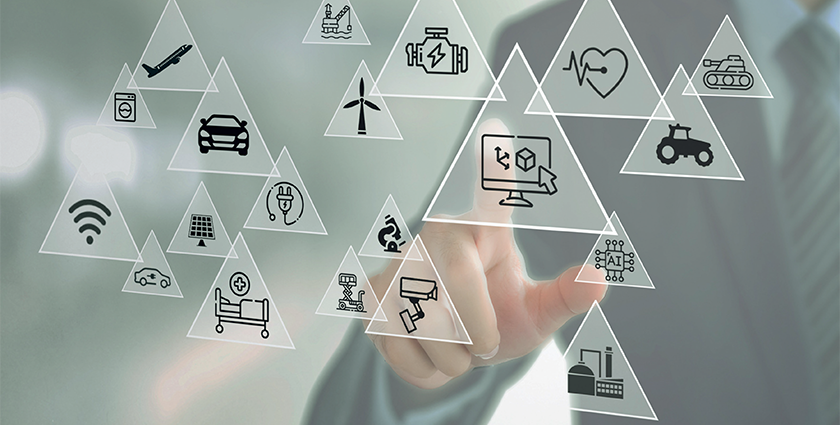 In our recent interview with Variohm Group, it is made clear that unprecedented company growth has become the norm – now it wants to offer that same progressive pathway to its ever-expanding cluster of businesses
Five years ago, Variohm Group (Variohm) was acquired by discoverIE, a FTSE 250 international electronics group that designs and manufactures highly differentiated, innovative electronic components for industrial applications. Back then, Variohm consisted of just four companies and employed 125 people.
Growing popularity of industrial 4.0 and IoT and increasing demand of sensing devices have been driving the strong growth of the sensor market, which is projected to reach $346 billion by 2028. With discoverIE's financial backing and management support, it has acquired several new companies to bolster its preeminent position within the sensors, switches, and motion control industries. The Variohm group now employs nearly 500 staff and consists of the following eight entities: Variohm Eurosensor, a designer, manufacturer, and supplier of sensors and transducers; Heason Technology, a provider of motion control solutions; Positek, a specialist in the creation of displacement transducers; Herga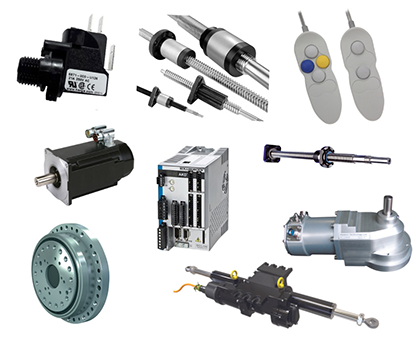 Technology, an expert in switching and sensing solutions; Phoenix America, a leader in magnet applications; Ixthus Instrumentation, a provider of testing and measurement data; Limitor, a temperature, current, and time controller; and CPI, a frontrunner in both precision switching and linear positioning products.
Recently, Graham Pattison, Managing Director at Variohm, sat down with Manufacturing Today to offer an insight into the inner workings of the rapidly growing group. "Some of the businesses we acquire will quite often be positioned in markets different to those in which we operate," he says. "For instance, the new company might be more heavily involved in the aerospace, medical, transportation, or renewable energy sectors. But what that range enables us to do is bring new customers in and find different ways of collaborating on new solutions for their businesses. Further, it increases our footprint and the scope of our operations; we now own manufacturing sites across the UK, Hungary, and the US, and operate warehouses and sales offices in Germany. Without even mentioning the further 30 manufacturing sites and that we operate in 20 countries that make up the discoverIE Group, this footprint suddenly makes Variohm much more attractive to its customers.
"We want to be challenged as a business," he goes on. "Yet, at the same time, we also want our customers to have a positive journey with us. Therefore, we aim to offer a custom solution to small- and medium-sized businesses as, more often than not, companies do not want to plough through a dense catalogue to find an off-the-shelf sensor. Instead, they will typically require modified or tailored solutions. The product could be customized with a completely different housing, connector, or output configuration, thus offering added value to the customer. Working to that bespoke formula, we have found our sweet spot, and in the current industrial context that niche is essential.
"Since the pandemic, supply chain disruptions have become a major global issue; small- to medium-sized businesses can sometimes feel quite far down the pecking order in terms of when they might get supplies. Naturally, Variohm has its own supply chain issues; however, we are proactively trying to work with our customers, manage the issues and come up with out-of-the-box solutions in relation to what stock is available at any given time."
From these custom-tailored solutions, Variohm is proud to offer a wide range of products with rapid development cycles and continually invests in new innovations. As it stands, the cluster of companies designs, manufactures, and supplies the following: position sensors; linear potentiometers, inductive tilt sensors and waterproof switches. Magnets; multipole magnet rings, proximity target magnets and custom molded magnets. Temperature sensors; NTC thermistors, current sensitive thermal switches and RTD elements. Pressure sensors; industrial pressure transducers, pressure switches (low and high),and combined pressure and temperature transducers – to name a few.
As mentioned previously, Variohm has a proven track record of acquiring and integrating new businesses into the wider group so that it can develop this extensive range of products. Though, as Graham is keen to point out, once those businesses are acquired, Variohm always aims to maintain on-site skills.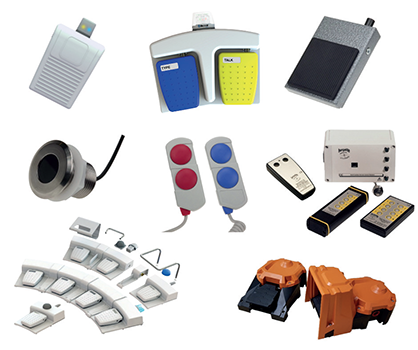 "We do not strip companies of what they are good at," he details. "Rather, we add to them. For instance, one company's site might have a strong level of expertise in mechanical engineering. Another, because of where the business is located, might be more advanced in electronics, and some will have it all. But what we are trying to do now is bring all that expertise and industrial experience together with our team of sales people and marketers under one roof.
"The world is a changing place," Graham admits. "Variohm, today, looks nothing like it did five years ago, and, in all honesty, I would be disappointed if it looked like it does now in another five years. For us, that philosophy of continuous growth acts as our driver for change, and because of it we operate differently. We operate with the enthusiasm of a young company despite the fact that we were founded nearly 50 years ago. Variohm was conceived as a family-run business and every company we have since acquired is also family-run. We aim to keep that ethos alive but draw from this drive to invoke a positive evolution."
The businesses that join the Variohm cluster and the wider discoverIE group have the assurance of long-term financial support and also commercial support during these changing times. Along with ISO9001 and ISO13485, we are also keen that all our sites operate to the environmental standard ISO14001.
Though Graham admits that it was a challenging time operating through the pandemic, he is exceptionally proud of the work undertaken to support several of the ventilator support projects, and he is quick to note that Variohm will not rest on its laurels as the world moves past Covid-19.
"We want to look back in three-to-five years' time and see how our employees have progressed," he notes. "As a company, it is imperative to offer an open pathway for professional development. Jordan Barber, for instance, joined Variohm eight years ago as an apprentice and has since steadily climbed the ladder; now, he is our engineering manager. Indeed, we want to offer opportunities such as this to all of our people and look back with pride as we see them grow.
"On the product front, we will continue to work with our supplier base to establish different technologies that are more suited to new applications in, for example, the renewable and environmental management sectors," Graham concludes. "Combined with further strategic acquisitions and capital investment, we will push the boundary of what is possible with current technology, while creating a wider and increasingly modern portfolio. From there, we will simply turn up the dial on development and supply, making Variohm and discoverIE a more recognizable brand within our market niche."
Variohm Group
www.variohmgroup.com
Products: Sensors, switches, motion controls, and related systems