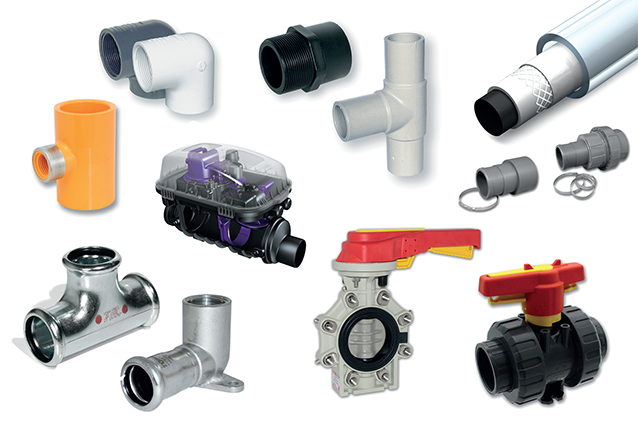 Maintaining the flow
In only 12 months, IPS Flow Systems has invested heavily in its infrastructure, sustainability efforts and its people, to ensure that the company remains a dependable and exemplary leader in the manufacturing industry
There have been some impressive developments at IPS Flow Systems (IPS) since we last spoke with the business over a year ago. For Andrew Lamb, the company's Managing Director, the most significant has been the departure of two of its key people, which happened in March. The business, which has been in existence for 32 years, said goodbye to Sales Director Steve Hunter and Operations Director David Stidolph, who served for 30 and 27 of those years respectively. "I'd like to thank them for their critical role in making IPS the success it is today," Andrew begins. "Steve and David left behind them a legacy of dedication, a customer-focused ethos and key relationships with both supplier and customers that were built over such an extended period."
Over the last 12 months, IPS has been hard at work with some exciting innovations, particularly regarding its piping systems solutions. "We are currently working on a sheet lining system for drinking water storage structures, which uses PE80 in sheet form to line existing or new build structures," shares Andrew. He continues to add that the benefits of this development include the ability to repair and return the asset into service more quickly, with longer periods between maintenance, improved water quality, and cost-efficiency. "We believe this system could be revolutionary for the water sector in the coming years."
Complementing its product innovation, IPS is also expanding its range and customer base through a combination of organic developments and strategic additions. "We represent around 20 of the leading global manufacturers, and they are all constantly developing new products. We support them with marketing research, which ensures their products are suitable for markets in the UK and Ireland. Having said that, we are also continually looking for new products, or new supply partners to enhance our existing range. We are currently in discussions with a number of interesting potential partners who we feel will be excellent additions as well."
Furthermore, Andrew highlights that the company is in the process of expanding its external sales and marketing team, with a mixture of new appointments and investments into some of its existing resources. "These ventures will give us the time and focus to develop existing accounts, and work with new customers, which we believe will serve us well when it comes to achieving our goals for sustainable growth," he adds.
IPS has always stood by its mission to be the number one partner for its customers, suppliers and people. Accordingly, the company aims to fully integrate into its umbrella group, Indutrade, as well as its supply chain, to ensure customers have the products they need, at the right price. "Although we are able to hold large volumes of stock locally in Seaham and Ireland, it is impossible to hold large volumes for every product type. So, we constantly discuss future requirements with our customers, and feed this back to our suppliers.
"In many organizations, the opportunities to align customer requirements are often missed. Siloed organizations can sometimes see their sales and supply chain functions operating as separate entities. At IPS, we recognize this as an essential component in our strategic supply chain planning. By closely working with our customers and supply partners, we can ensure the products that our customers require are available as and when they need them," he says.
In his reflections on the company's success during the last 12 months, Andrew sheds light on one particular area that has been paramount to the company's success: the IPS team. "Our people are our biggest assets. In a recent discussion with a colleague, it was articulated that customers value our expert advice and high level of service, which is owed entirely to our fantastic staff. In terms of culture, we focus on employee development and wellbeing, and work hard to create an environment in which everyone can thrive. Later in the year, we aim to also encourage community by hosting a day where staff, and their families and friends, can get together."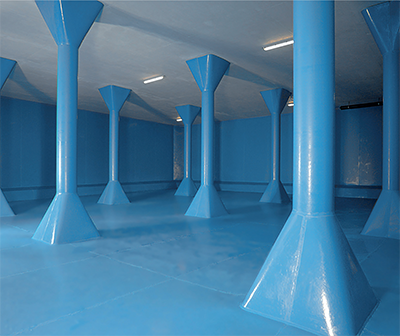 Continuing on the topic of the company's people and development, IPS is focused on skills and training, and Andrew shares that the business is actively promoting knowledge sharing, in which staff are encouraged to share their expertise with other colleagues. "These connections promote sharing of best practices, and widen our support networks. We are extremely proud that the IPS management team recently delivered a 'Power of Purchasing' webinar for our European colleagues. This comprised of a range of our operation secrets that we have developed to become a reference organization within the group.
"We also have access to a wide range of inhouse training courses. These vary from practical operations and focused skills, through to leadership and management. In addition to the training received during these sessions, it is also a brilliant way to develop relationships with the group's companies," he shares.
With this in mind, our discussion turns to what lies in store for IPS in 2022. According to Andrew, the company is anticipating a promising year with an upturn in the main industries it serves. "Like most businesses, we have growth ambitions, and we have been fortunate to navigate the past two years of Covid-19 without too much impact. I think this is due to the breadth of the markets we support, where we can rely on the growth in particular sectors when there is a downturn in others.
"Our traditional markets, which include water and wastewater, industrial processing and leisure, continue to grow, and we are seeing some exciting developments in new sectors, such as green energy. We are also very proud to support the development of our people. By promoting our strong corporate values, providing our staff with opportunities to progress in their careers, alongside our excellent training programs, we can ensure we have the very best people in place for our growth journey."
Sustainability is also becoming an important part in the company's operations. As well as being certified with ISO14001, IPS now records and reports its environmental impacts using Worldfavor software. "This means that we can effectively monitor our performance. It ensures we are continually adopting policies and practices aimed at minimizing our impact on the environment. We have set up a collective of colleagues from across the different business functions to review our green strategies.
"We recycle all waste cardboard onsite, which is then used as packaging. During the rest of 2022, we are aiming to develop a long-term sustainability roadmap that looks at all aspects of our operations. From a social responsibility aspect, we encourage all staff to get involved in causes that matter to them personally, and we have volunteers within various trade bodies, local charities, sports teams and local environment groups as well."
This is an exciting time for IPS. Although the company is facing the same challenges as the wider market regarding raw material shortages, price rises, Covid-19 and Brexit, it boasts a dedicated and hardworking team, with whom no challenge is too tricky. "I believe the mix of experience and talent is very strong in our company, and we also have our tried and tested ranges that are currently awaiting approval for their first use in the UK," he divulges.
The company has very clear goals in relation to how it will achieve its growth over the next five years. However, Andrew believes that its primary aim is to grow the capability of its people and systems. This will allow the group to expand its possibilities, and cement its success for the next few decades, and beyond.
IPS Flow Systems
www.ipsflowsystems.com
Services: Piping systems