Creating the factory of the future with innovative intralogistics
The BMW group relies on innovative transport and logistics concepts to increase efficiency and flexibility, to better link work processes, as well as to relieve employees from repetitive and time-consuming tasks. These concepts include Omron LD mobile robots for material transport that deliver a particularly high return on investment (ROI). These autonomous mobile robots are equipped with a conveyor tower – a height-adjustable load handling device, developed by system integrator cts GmbH. The interaction between employees and transport robots at BMW impressively demonstrates how factory harmony can be implemented in the factory of the future.
Goal: Continuous optimisation of production and logistics processes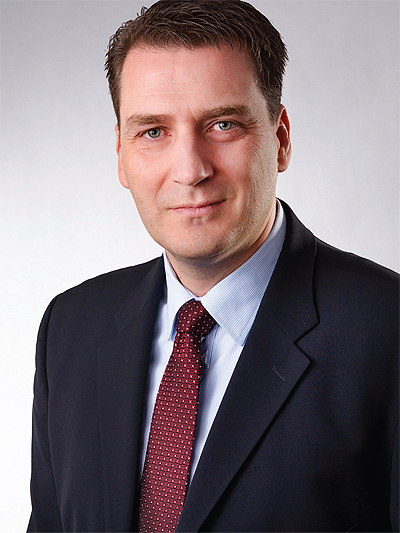 Depending on the BMW plant, up to 1600 vehicles are produced each day. With such production volumes, continuous optimisation and efficiency gains through innovative strategies and technologies are essential. This also includes logistics and transport processes in production. Various small and large parts, including components for steering wheel and cockpit assembly, rotable parts or interior lights for example, must be transported continuously from storage to the assembly line.
"Employees in the production halls were involved in the transport of components for more than 60 per cent of their working time. Merging the different storage and production areas with conveyor belts is impractical, so this step was mostly done manually, which cost valuable capacity," says Aleksandar Cvetanovic, European Key Account Manager, Automotive at Omron Industrial Automation Europe.
Mini Smart Transporters address needs and requirements
BMW factories have utilised an automated and driverless transport system since the 1980s. However, this system is not flexible in its use and is tied to fixed routes via lanes in the form of grooves. BMW needed a robot that could transport the so-called small load carriers, to create its own route. This transport robot needed to be able to flexibly and quickly adapt to new processes without having to make major changes to the infrastructure – an advantage over line-guided materials handling.
The group opted for LD mobile robots from Omron, also known as BMW Mini Smart Transport Robots (miniSTRs), with specially-designed conveyor belt attachments in some of its factories. As a system integrator, cts GmbH, a longtime Omron Solutions Partner, developed a complete solution of LD mobile robots – a conveyor attachment and software that specifically matches the requirements of BMW. The solution combines the Omron Enterprise Manager with the company's own Enterprise Resource Planning (ERP) system.
Omron convinces with worldwide service and support
"To fully automate the intralogistics and bring manufacturing automation together with Industry 4.0 and digitisation, a solution for material transfer had to be developed using the software architecture from the cts middleware AIV-Framework," says Cvetanovic. "Our Enterprise Manager fleet management system has more options than other vendor solutions. The narrow and high design of the solution was also beneficial, as there are quite narrow paths and high equipment in use at the BMW plant. However, the main reason that BMW has opted for Omron was the global service and support. More than a good technical solution alone is needed for a global company like BMW."
In addition to enabling more efficient processes in the production halls, the Omron LD robots bring further benefits: the protection scanners provide the LD-90 with the necessary security against other road users, both machines and people. The system offers process security, while being easy to operate and integrate. Automating the process also makes it cost-effective.
"Automated material handling without traditional conveyor technology, barrier-free material supply and flexible configuration are becoming increasingly important for future-oriented production processes. On top of this, there is also a need for simple adjustments to changing production conditions, such as line shifts or plant relocation," says Cvetanovic.
"BMW is an innovation leader in the automotive sector, including smart logistics. The useful interaction between the robot and factory employees will lead the way for other sectors such as the pharmaceutical industry," he concludes.