Sofa so good
Pohjanmaan produces furniture that is designed with excellence down to its finest details
Founded by Pentti Viitala, a father of six who sold his cows, acquired a lorry and began to upholster sofas in the hen house of the family farm in 1964, Pohjanmaan Kaluste Oy has developed its expertise and services to become one of the leading furniture manufacturers in the Nordic region. A key moment in Pohjanmaan's history took place in 1987, when a large investment was placed on creating the foundation for the company's current Kurikka factory; in the same year, Timo Viitala, son of Pentti, was named managing director and the number of employees expanded to 50. "Since our inception we have been growing quite a lot and now have more than 400 employees working for the company in three factories," says Harri Pakka, CEO of Pohjanmaan Kaluste Oy. "The reason for our success is that we have selected a different route from many competitors; we are not the cheapest brand in the market because we concentrate on manufacturing high quality furniture, both inside and outside."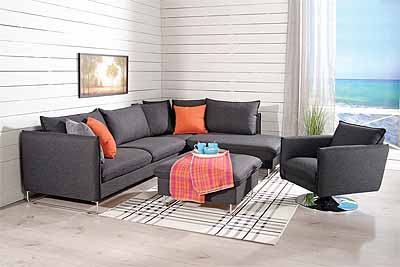 Seeing an opportunity in the market for high quality, environmentally friendly products that are made from natural and recycable raw materials from nearby areas, Pohjanmaan launched its Luonto brand in 2010. "In the domestic market we are known as Pohjanmaan, while in the export market we operate under the name  Luonto, which means nature. Five years ago we decided to unlock the doors in the US market and opened an office there; since then we have focused on building a network and have been showing our products in High Point Market, which is the biggest furniture show in the world. So far things have been developing positively and in the long run we are boasting a strong footprint in the US; we need the right people and the right customers and a good size company to ensure we can deliver on what we promise. We are happy with the situation we have at the moment and will continue with our steady approach to growth in the export market," says Harri.
Luonto focuses on creating hand-made, individual, custom-built, bench-made products for the export market, most notably the US where it has been based since 2011. Launching the world's first fully ecological sofa collection in the same year it was established, Luonto's product range was exported to 15 countries and generated huge interest. "In 2010 we developed the first 100 per cent green sofa; it was established in our domestic market. Since then the concept has been developed so that nowadays consumer can choose how green they want to be by choosing materials inside to outside. Some companies say they are green, but this is only the top layer of the product, our products can be green through and through."
Certified to ISO standards 9001 and 14001, Pohjanmaan is immensely proud of the products it makes and the service it delivers to customers. "We feel strongly that we are in the service business, while the product is more or less a tool," says Harri. "Our goal is to make life easy for the sales people who sell our products by delivering exactly what is ordered and dealing with any problems immediately. By keeping our promises and remaining flexible to the needs of customers, retailers will be satisfied and will come back to us again and again."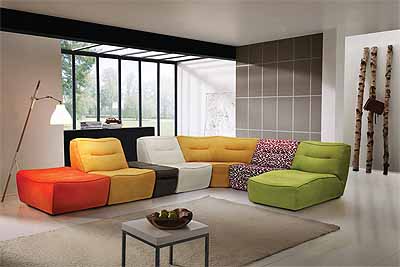 Indeed, the core strengths of Pohjanmaan include its flexibility and diverse portfolio, which means customers can choose the comfort and materials they want or even bring their own fabric in for a customised solution. "Approximately 97 per cent of what we make is consumer request based; everything we make is based on orders, which means we have the flexibility to offer minor changes or colour changes. This is something our competitors who focus on mass production can not deliver," highlights Harri. "There are thousands of possibilities for leather or fabrics within our sofa range. Meanwhile, we can also deliver customised solutions to our tables and chairs line as well. For surface treatment within this business segment we have nine different colours available and can change the length of tables as part of a special order. We really believe we serve our customers to the best of our ability when it comes to following their ideas on how to furnish their homes."
Committed to delivering customer satisfaction through optimum quality in all areas of operation, the company makes ongoing investments in new machinery. Over the last three years alone more than two million euros has been invested in Pohjanmaan's dining set factories, with renewals of all surface treatment departments' facilities and machinery. In addition, the company has invested in the handwork side of the sofa segment and acquired further machinery for its table and chair factory.
Having opened sales in Belgium and France in 2013, Pohjanmaan has witnessed strong growth in its domestic market and is keen to further strengthen its footprint in these already established areas over the coming years. "We don't have any plans to change our strategy; our concept is something that we will deliver for decades to come," says Harri. "Ultimately, we will continue to bring out new prototypes every week and gain positive experiences in new markets."
Pohjanmaan Kaluste Oy
Products: Traditional handcrafted tailor-made furniture
Sites: Finland, Belgium, France and the US