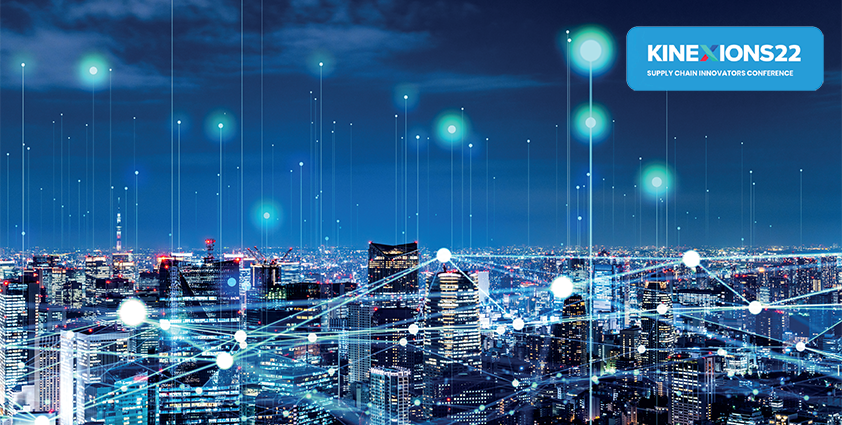 Managing unprecedented demand
As part of our coverage of the 2022 Kinexions Conference, held in San Diego, California, Manufacturing Today reports on one of the significant sessions, in which Qualcomm shares its supply chain journey
Qualcomm needs little introduction. For the past 35 years, the San Diego-based technology giant has served as the driving force behind products essential to our day-to-day lives, from audio devices and automotive vehicles, to smartphones, wearables, and even the smart, connected factories in which they're manufactured. It's a name that become synonymous with wireless innovation, pioneering the rollout of AI and 5G, and transforming entire industries in the process.
The origins of Qualcomm roughly coincide with the shift in cell phone technology from analogue to digital in the early 1990s. Three decades later, and handsets continue to provide an essential segment of the company's business, accounting for approximately two thirds of its present-day revenue. Increasingly, however, it's one element within a far broader picture.
"We're rapidly becoming much more than a handset company," explains Brett Wilson, Senior Vice President, Global Supply Chain at Qualcomm, speaking at the 2022 Kinexions Conference, held in San Diego, California, and screened virtually across the globe. "We then have what we call the RF front-end, which is the radio frequency part of the chipset that helps the device talk to networks.
"We're also very much into automotive," he continues. "We want to build the chassis of the future, so that cars can communicate with each other and with the infrastructure in your city. But we also want to make sure that we're driving the 'infotainment', and a lot of the advanced safety systems, all from one centralized chipset. Last on the list is IoT. Again, we want to have everything connected, and give it intelligence out at the edge."
Having joined the company a little under a year ago, Brett is a relative newcomer to Qualcomm. Nevertheless, he's a professional with 34 years of experience in the semiconductor industry, including 12 years focused exclusively on supply chains. For Qualcomm, however, supply chains aren't just something to be managed. They're also key drivers of product demand, as companies look to adapt quickly to the rollout of 5G, digitization, and a rapid integration into the cloud.
"How are Qualcomm's products capable of enabling more advanced supply chains?" Brett asks, before suggesting that businesses can "know more, and know sooner, about [their] supply chain, by using a device that is connected to a network wirelessly, that has low power consumption, that's portable, battery-operated, and has intelligence."
For a company that plays such a key role in enabling supply chains worldwide, it's natural to believe that Qualcomm might experience some level of immunity from similar challenges within its own operations. Far from it, however. Instead, Brett is frank about some of the difficulties that he , and the company, have grappled with in recent years.
Among these challenges, is that of competing resources. Qualcomm's product design for a smartphone begins with a baseband – an all-in-one chip, including the edge AI, camera, graphics, and processing – to which further chips are added. As the company develops a product for other markets, it scales down the chip accordingly. "Now we have a lot of shared resources," Brett points out. "The chip has been designed on the same platform, and it runs in the same factory, in the same technology node, as many of our other products.
"The other complication this brings about is, that all of these different business units we're trying to support have different levels of products that are important to them," Brett adds. "We may have a mid-to-low-tier baseband set that is directly competing with what we see from one of our IoT groups as their premium product.
"As a supply chain group, we have to make this balance between all these competing resources, and understand what's the best strategic return for all the business units across the corporation."
A second complexity for Qualcomm centers around chipsets. "Depending on where the baseband is being sold, in what country, by what customer, in what product, the chips that go with that baseband can differ," Brett indicates. "Some of these chips in the chipset are dedicated. So, it means that if you buy the baseband from Qualcomm, it's a match set, so you have to buy the RF that matches it. But then there are other chips that are competitive, so you can buy them from Qualcomm, or you can buy them from one of our competitors.
"It's not just as simple as we forecast the baseband," Brett emphasizes. "We also have to determine what's going to be our share of certain products."
To help resolve these issues, Qualcomm is turning to Kinaxis. A supply chain management and sales and operation planning software company based in Ottawa, Kinaxis offers a complete solution to facilitate Qualcomm's demand planning. "We can understand and see that resource load based on all of the chipsets and make sure we optimize it," Brett explains. "Then we're going to move right into execution, where we can make sure that we're pacing the chipset build at the same cadence as its baseband."
Across industries, supply chains have been forced to contend with a number of disruptions in recent years – from the effects of the Covid-19 pandemic, to the ongoing shortage of talent across the US. Few disruptions, however, have been as widely felt, and as well-documented, as the shortage of semiconductors.
"When the current semiconductor shortage started, Qualcomm was not in a position to handle it," Brett admits. "We didn't understand all the ramifications of constraints on chipsets, and how they might actually impact basebands – and we for sure did not understand the strategic intent of all of our businesses, and how these intersections played out."
So, Qualcomm contacted professional services firm Genpact. "They helped us diagnose where we were at today, and to build some better systems on just what we could do with our current tools," Brett reveals. "They've also helped us ideate the future system, and they're staying there to help us build that."
As for the details of that future, Qualcomm's vision for the supply chain is clear: to be able to make informed, strategic decisions in response to changes in demand or supply. "We'll be able to see both the forecasting of the dedicated and competitive chipsets, we'll be able to see our capacity loading, and we'll be able to see those different divisions of forecast within it, and track our chipset build as it's going through the execution style," Brett confirms.
"We're going to use it as a feed forward mechanism with our sales team," he concludes. "So, when customers make an order, and we don't see that the chipset is filling out the way that we expected it to for that baseband that we've designed, we can actually contact our sales force and ask them to query that customer. We can say, 'You seem to be a little short on this power chip. Why did you not order from us? Did you just forget about it? Or did you order from a competitor?' If nothing else, it represents a learning opportunity." www.qualcomm.com