Sofa so Good
Proud to add comfort to the home, Recor NV manufactures and retails a wide range of furnishings such as chairs sofas, bedroom, teenage bedroom and dining room furniture for its diverse customer base
Founded in 1949 in Hasselt, Belgium, Recor NV has since become synonymous with high quality, comfortable seating and on-trend designs. Having enjoyed its greatest success in its native country, the company is also active across Europe, with interest notably coming from the UK and France. Divided into six segmented organisations, the company boasts an extensive product portfolio, with more than 900 models, ranging from cost conscious furniture to high-end pieces for youth rooms, dining rooms and bedrooms as well as an impressive range of relaxing furniture for lounges.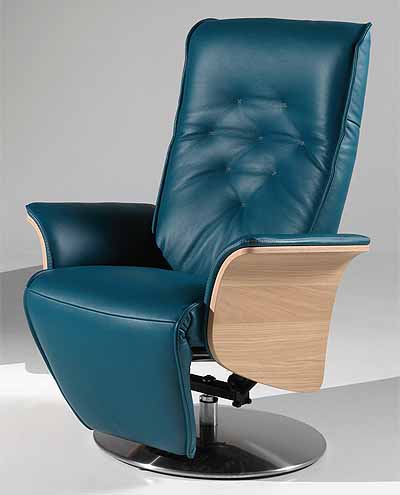 "Recor NV is the mother company of the group," begins Marc Wouters, Operations Director at Recor NV. "We also have a number of sister companies set up: Recor Bedding, Belform, Sofabed, Vendome/Batton, Sinia and Fragicslov. We produce bed and dining rooms, teen rooms and relax chairs and sofas, while Recor Bedding produces mattresses, boxsprings and slatt bases; Belform produces sofas for a NVmore young and trendy customer and Sofabeds of course produces sofas with a quality sofabed that is suitable for daily use. Meanwhile, Vendom/Batton produces sofas in mass production; these have a limited choice when it comes to fabric/ leather and colours, Sinia is our production unit in Hungary and, finally, Fragicslov is our production unit in Slovakia. In total we have 200,000 metres of production space, with 100,000 metres squared at our headquarters in Belgium, and the remaining space shared between our other production sites." Although originally set up as a result of the Belgian office reaching full capacity, both Hungary and Slovakia facilities have since been expanded over the years.
Despite a secure prominent position in the market thanks to its excellent quality-to-price ratio and Belgian craftmanship, Recor NV has not rested on its laurels and instead chooses to maintain a strong focus on R&D; this strategic decision has resulted in the company further strengthening its reputation for design excellence from the initial drawings through to the consultations that take place with fabric manufacturers. On top of this keen eye for detail, the company is also customer-centric and co-operates closely with clients to deliver tailored models for unique requests. With teams employed within individual product departments to monitor and check for product imperfections, the ISO 9001 certified Recor NV can deliver the products made at its three facilities with confidence.
"I would definitely say the quality of our products and the services we provide are our two key strengths. Although we have several designers in house, we have been developing new products together with our major customers over the last few years. Furthermore, we mention to every new customer that it is our goal to work on a long-term partnership, where co-operation, quality and service are our core aspects," says Marc. "However, our very wide range of products is also an important strength, particularly for the export market as our customer has the option to mix all items and fill up one container. There is only one loading address in Hasselt, where we are headquartered, which is only 80 kilometres from Antwerp port, one of this biggest ports in Europe. Although our home market remains very strong, we have noticed that the market is quite tough in Europe, so we are trying to increase our export market by working with some big groups like Steinhoff while also participating on international fairs such as Cologne and Shanghai."
In addition to attracting attention on an international scale, the company also holds an in-house exhibition on an annual basis at its showrooms in Hasselt; aimed at European customers, the event is known for increasing sales upon its completion.
Products manufactured by the group are diverse enough to reach a wide range of customer requirements; for example, Belform merges eye-catching, on-trend designs with superior quality to attract those seeking modern, high-end designs that are minimalist, chic and timeless. There are four collections under the Belform umbrella: romantic sofas, modern sofas, trendy classical sofas and armchairs, all of which are synonymous with quality, comfort, design and style. Within the modern range are a number of stunning corner sofas, complete with pouffes, that are simple yet stylish; among these is the Belform Garcia, which boasts shiny metal feet that adorn the entire sofa as well as a solid feel thanks to the wooden frame of oak used during production. Moreover, the seats guarantee a high level of comfort thanks to the steel serpentine springs and foam inside them.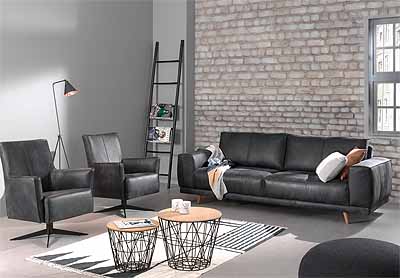 Meanwhile, Recor's teen bedroom range offers a broad spectrum of possibilities for customers; as an example, the Twister Recor teen room, which consists of pine carizzo combined with white décor, offers opportunities for a bed at 90/120/160 x 200 cm, bed drawer, a bunkbed or storage bed at 90 x 200 cm, three additional trays for said bunkbed, a nightstand, night table, wardrobe with two doors or three doors, a low bookcase with doors; a chest of drawers built for a bookshelf or clothes, mounted side, office, TV element, small shelves or large shelves and bed lighting. The versatility in Recor NV's offering means even the most demanding of customers will be satisfied with the end result.
While the company continues to sit pretty in the Belgian market and export to more than 40 countries across the globe, with the economic crisis now in the recovery period, Marc has his sights set on areas that he believes will offer further opportunities. "Throughout 2016 the focus will be on the German and UK markets, as this is where we still have a lot of potential for growth," he concludes.
Recor NV
Products: Manufactures furniture for living rooms and bedrooms