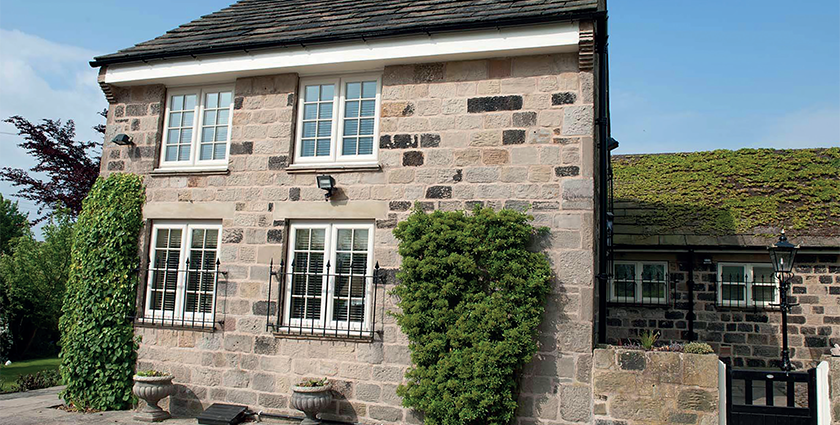 Building with Rooms and Views
Manufacturing more than 60,000 quality PVCu frames per annum for the new build, commercial, trade, and retail sectors, R&V has built a strong reputation for well-crafted products that last
Before rebranding as the R&V Group in 2011, R&V went by its expanded name: Rooms & Views – and that is precisely what it creates. Though nominally streamlined, the leading UK manufacturer of PVCu windows and doors still manufactures the same high-end products that transform houses into homes by bringing the outside in and creating rooms (rather than spaces between walls) and views (rather than unframed landscapes).
Yet with that kind of reputation comes high demand. As Kevin McClure, Group Managing Director at R&V, tells us, such demand encouraged the company to extend its flagship north Wales-based factory in 2015. The expansion was carried out to establish a comprehensive preparation and cutting center that could appropriately house the latest CNC machining technology available, thereby allowing R&V to meet increasing market demands.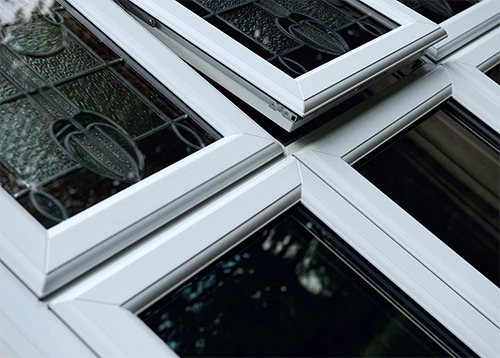 Today, the company operates with over 40,000 square feet of manufacturing space across north and south Wales. A key part of generating that footprint was R&V's astute acquisition of a second site in Tredegar, Blaenau Gwent in 2016, which saw around £1.2 million worth of cutting-edge machinery installed across the premises.
Within a few months, the facility had been fully accredited and kicked into top production gear. Prior to that expansion, Kevin notes, R&V was achieving a turnover of around £8 million; however, since then, that figure has more than doubled to over £17 million.
"The reason behind R&V's success is simple: "We have a very strong, experienced senior management team; they are able to work effectively together and independently – but one thing that unites both of these modes of working is a shared desire for success. With that motivator – that fear of failure – we are better able to utilize the breadth of industry knowledge and expertise our management team has and drive the company forward towards a profitable future."
Originally set up in 2001, R&V has grown year-on-year, battling its way through numerous economic recessions and, most recently, the Covid-19 pandemic. By investing in technology and state-of-the-art machinery, though, the popular manufacturer has been able to continually refine its production methodology and, in turn, its end product: award-winning PVCu casement windows, French doors, tilt and turn windows, residential doors, flush sash windows, and Modlok bifold doors – all of which are widely accredited and thus incredibly resistant to warping, discoloration, severe weather, and security threats.
"The CNC machines with which we manufacture our products are truly at the cutting-edge," asserts Kevin. "In addition, we have CNC corner cleaners, which accurately and efficiently trim the sprue from the frames when they are being manufactured through a computer-controlled process; and then, once the product has passed inspection there, it moves onto our man-powered procedures.
"Ultimately, machinery can only take you so far in manufacturing frames – eventually you have to revert back to a bench and a hard-working, knowledgeable individual to, for example, hang sashes," he adds. "After manufacturing, products are sold to one of our three core markets: new builds, where we work with more than 40 blue chip house builders, including Redrow Homes, Persimmon Homes, Bloor Homes, Taylor Wimpey, Anwyl Homes and Bellway; trade counters, where we directly supply companies with windows and doors via a network of depots located across Wales and the West Midlands; and, finally, direct installation, where our in-house design team will work directly with homeowners to build bespoke products that stand the test of time."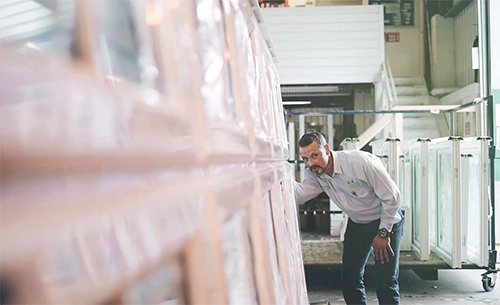 As a result, R&V has been able to maintain its place at the forefront of the industry and carve out a strong reputation based upon three pillars – personable service, reliability, and competitive pricing. In March 2020, though, the firm was forced to close its doors and furlough 137 employees. The Covid-19 pandemic had arrived.
"While things ostensibly ground to a halt, we kept our estimating services going because we were still receiving an abundance of quotation enquiries," says Kevin. "As we came out of the lockdown, we followed all the government safety guidance and put a one-way system in place across both our factory sites. We also repurposed our offices to accommodate those working in them. Initially, we brought back a skeleton staff to facilitate manufacturing, but it very quickly became apparent that things were going to be moving at quite a pace. Although trade counters could not fit frames due to the pandemic, that did not mean they had to stop selling them.
"When we came back from our pandemic-induced hiatus, we found a mammoth backlog of orders," he goes on. "In the three or so months of lockdown, the trade counters had been selling relentlessly; everybody wanted frames and we were forced to quickly pivot and mobilize our staff once more. On its own, that was tricky. However, another challenge we faced from this unexpected surge in sales was that we temporarily had a limited capacity: we had preemptively sent out a number of machines for maintenance because we expected a very gradual return to normal. In fact, it was a monumental climb! Once more, we had to act quickly and competently, tracking the status of machines and getting them back into our factories to resume manufacturing as quickly as possible."
Another problem that forced companies to become professional problem solvers was the disruption that the pandemic thrust upon global supply chains. Yet, as Kevin observes, R&V fared much better than many of its competitors: "We have always worked incredibly hard to create and maintain close, professional, and respectful commercial relationships with suppliers. Consequently, and even prior to the pandemic, we have established ourselves as a preferred partner with many industry contacts. So, when Covid-19 eventually hit, we could keep manufacturing to schedule. For example, we have a preferred status with an extrusion firm we procure plastic from – and that dates back several years. When the pandemic threatened to wreak havoc, we were assured right away that we were high up on the list of the supplier's preferential customers.
"On its own, that would have been a tremendous help," he continues. "But we had also managed to establish ourselves as a preferred partner with our glass and hardware suppliers as well. Of course, another challenge that we faced was pricing; costs of raw materials steadily increased towards the end of 2020. Within a few months, they were skyrocketing on a monthly basis, which was especially problematic as we were in contracts with fixed prices for at least 12 months. The pandemic proved that who you do business with can really make or break a company. As a network of businesses, we got through it together and remained profitable in the process."
As it moves past the pandemic, Kevin insists that R&V will continue to remain ahead of the curve and making a profit – if it can keep up with the scale that the market is demanding. "We are held back in terms only of our limited capacity," he concludes. "So, in the next six months, we are going to look at new ways to invest and increase our manufacturing output. In fact, we have just set up a composite door factory in Buckley, which is all ready to go. Otherwise, we have a very healthy order book and our sister company, Europlas, is performing incredibly well. Foresight Group has been great in supporting our endeavors since it acquired a majority stake in the company earlier this year; we both know there is room for growth, and we both know that we have the ability to capitalize on that – to transform it into one with a brilliant view of a bright and prosperous future."
R&V
www.roomsandviews.co.uk
Products: uPVC windows and doors