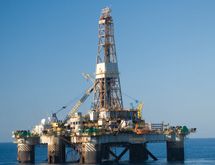 State Service Co. Inc. (SSCI) is more than just an engineering design, fabrication and construction services company. "We have an established reputation of providing value-added, turnkey solutions for the field development requirements of our customers," the Katy, Texas-based company says.  "Our high level of expertise in executing fabrication contracts allows us to deliver major projects with unsurpassed customer service and quality."
SSCI has offered its expertise to the offshore oil and gas exploration and production industry in the Gulf Coast and beyond for more than 30 years. The company offers complete engineering, procurement and construction (EPC) services as well as installation. The company has worked on more than 200 working platforms in the gulf and has also shipped components overseas, the company says.
"We can provide expertise on a project level unlikely to be found within a single company anywhere else," SSCI adds. "Our high level of responsibility and experience ensures [we provide] industry-leading customer service, timeliness and quality workmanship."
The company's 20-acre fabrication facility is located in Ingleside, Texas, along the Gulf Intracoastal Waterway, which gives it easy access to the Gulf of Mexico. "Our state-of-the-art facility is ideal for the fabrication and assembly of many types of large marine structures," SSCI notes. "The facility is supported by multiple shops with 25,000 square feet of covered production area, 1,200 linear feet of load-bearing bulkhead and a full-service line of state-of-the-art automated machinery, enabling us to consistently meet our customer's diverse fabrication and construction needs."
A 'Go-To' Service Provider
SSCI offers clients project management, engineering, fabrication, quality assurance, installation and other services. "Our goal is to be the go-to company for project managers throughout our industry," the company says.
Project management services include clerical and administrative support, project planning and scheduling, subcontractor management and coordination, project reporting and interfacing with the client as well as with engineering and installation contractors.
SSCI's engineering services include developing project-specific structural and facility designs; drafting detailed fabrication drawings of all platform structural components; designing and drafting process, mechanical, electrical, instrumentation, utility and safety systems; and developing materials needed for material management services (MMS) and other permits. The company is also capable of drafting barge layouts and designs and preparing as-built structural drawings, piping drawings, vessel drawings and American Society of Mechanical Engineers code documentation.
The company's fabrication services include procuring material, equipment, specialty items and services; coating, testing, load-out and tie-down of all structural components, production and utility equipment, interconnect piping, pneumatic systems, control panels, end devices, fusible plug loops and emergency shutdown and safety systems; and fabricating, coating, installing and testing rises and overboard lines.
Quality processes include helping clients develop non-destructive testing matrices, inspection and testing, traceability, document and records handling and controls and corrective actions for nonconformance.
During installation, SSCI works to coordinate all offshore personnel and equipment, prepares daily progress reports for clients and activates navigational aides.
Going Modular
The company's solutions-oriented approach gives it the ability to move a project from conception through engineering and fabrication to installation and production within a short period of time, it says.
One way in which SSCI is able to meet project deadline demands is through modular platform components, which it fabricates in small sections that can be easily transported by truck. The company maintains an inventory of modular components for a variety of platform configurations. Deck module components are available in three sizes: 20 feet by 20 feet, 20 feet by 27 feet and 30 feet by 35 feet.
"At SSCI, we pride ourselves in being able to offer our clients innovative solutions to their project problems," the company adds. "We view problem-solving as an opportunity to be successful."