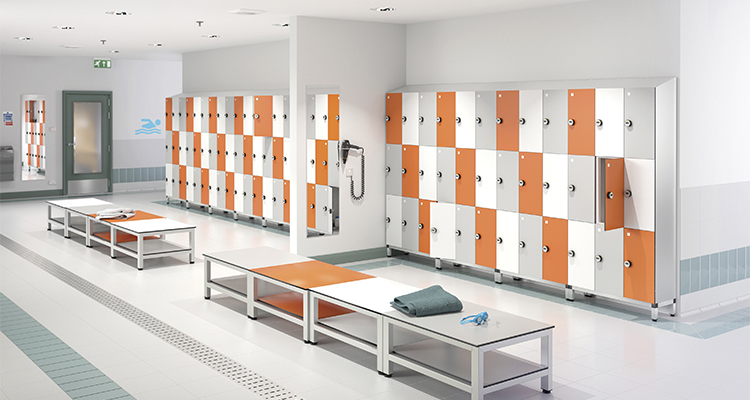 Locit has fully encapsulated not only this modern age, but those of the future.
In 2022, Richard Williams, CEO, set the wheels in motion and Locit was born. Richard was last featured in Manufacturing Today in 2018, when he was leading the then-largest locker manufacturer in the UK.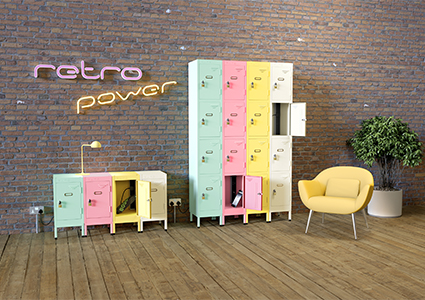 Richard's growing frustration with the antiquated systems and inefficient manufacturing process of his previous business resulted in a dilemma: upgrade, or start again? After in-depth talks with Arete Capital Partners (Arete), it became clear that to realize his vision for a better product, process, and future, a fresh start was required.
With Richard's vast knowledge of the locker industry and his commitment to improving the whole process, Arete knew it had the right person at the helm. From his vast network of industry experts, Richard quickly gathered the best minds in the field and put together a winning team, including a leading environmental expert. At the time of writing, Locit is the only PAS 2060 (Carbon Neutrality) accredited locker manufacturer in the world!
"We went ahead and invested in state-of-the-art equipment to streamline the whole production process and set about finding a facility with the appropriate green credentials," Richard begins. "Once that was in place, our focus moved to the people; we want to offer our workforce the best opportunities and rewards possible, as well as inviting people from as many different backgrounds as we can. We ultimately wanted to ensure that we are a thoroughly modern enterprise in every way."
Locit Limited and its Pure brand was born. Even whilst the huge task of creating a manufacturing plant from scratch was being undertaken, Richard focused on every detail. His innovative approach to product design and innovation resulted in a locker that requires less material, less waste, less energy to manufacture, and is easy to assemble. The business is also happily training and employing local people from all backgrounds.
"Being a new business, we were incredibly lucky," Richard continues. "We were able to construct the operation from the ground up in a way that meets not only modern standards, but the requirements that we will be facing in five- or ten-years' time. This includes all our processes, machinery and equipment, and even the building itself. Besides being our USP in terms of attracting customers, it also gave us an opportunity to prove to all our stakeholders that we mean what we say. It really shows everybody what we're about, and ultimately what Locit stands for.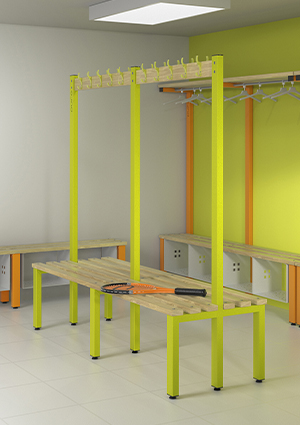 "It's such a pleasure to be surrounded by so many people who share the same excitement for what we can now achieve; it really drives us on. That goes for our customers too, we've got some great partnerships going on and more joining us every day – it's all about the people!
"Locit is dedicated to the individuals who choose to be a part of our journey," he explains. "Whether it's our employees who we can mentor along the way, our customers, or suppliers who want to be part of our business; they have all been hugely supportive of the new company.
"We're very blessed that the people we couldn't succeed without, are exactly the ones who want to support us in our success, because they know that we value our suppliers as much as our customers.
"In terms of our customers, we're on a mission to deliver exactly what they want, when they want it. There's no point in producing products that customers don't need or want, so we've spent a lot of time listening to them and developing our service. We're about providing the correct solution, from an out-of-the-box product to something more bespoke. Our customer support provisions include industry-leading marketing and even tailored help with bespoke orders for individual customers. Innovation is crucial to leading a marketplace, so not only do we involve our own teams and customers in that process, but we reach out to our suppliers too. They're excited to be a part of a new and evolving concept, and we love the collaborative space that it creates."
Looking forward and following the business' founding ethos, Richard intends for Locit to grow in a natural and sustainable way. "We have career plans and growth paths in place for both the company and our people. We're investing in different skills and technologies for our workforce to master, to ensure that they're consistently developing personally and professionally.
"We are following a plan for sure," he concludes. "We regularly meet to discuss plans with our board and our workforce. We involve them wherever we can, because that's the best way to move the business forward. Pure products are growing in the UK, in Ireland, and across Europe too, and if we can continue to do so sensitively, then we're moving according to the plan."