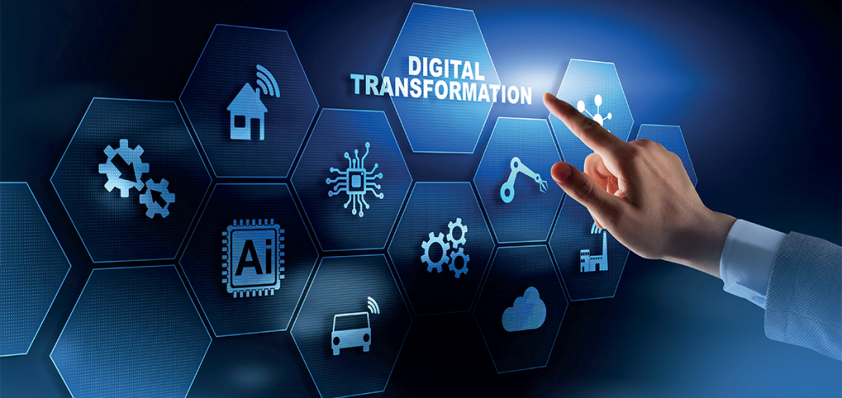 Transformation takes shape
Founded nearly a decade ago, Georgia-Pacific – a global manufacturer of tissue, pulp, packaging, building products and related chemicals – knows how to keep its fair share of skin in the game in just about every season of life. Throughout its history, it's adapted and transformed in order to stay agile, innovative and competitive.
In 2015, internal company demographic research showed that 40 per cent of Georgia-Pacific's workforce were employees over the age of 55. As a seasoned global organization, it knew that the forthcoming loss of valued workers and their critical knowledge would challenge the way the company approached several facets of its business. Most importantly, its ability to compete was at stake.
In order to stay ahead of the curve, the company underwent an organization-wide digital transformation process that would lend greater operational efficiency and better communication and collaboration capabilities for the remainder of its workforce.
Georgia-Pacific partnered with Rockwell Automation to digitally transform 150 of its global facilities. It created a more innovative work model for 35,000 of its employees, addressed mounting retirements and transformed its mentality from operator-centric to monitor-centric.
Connection & communication
Passing down 'tribal-knowledge' on a person-to-person basis wasn't a realistic approach to closing the knowledge gap. Not only would it be a monumental task, but it also wouldn't set the company up for success down the road.
"We needed a new kind of platform that would help us connect the organization," said Mike Carroll, senior vice president of innovation at Georgia-Pacific. Shifting from an individual operator-centric mentality to one that was focused on digital idea-sharing was a key part of the company's ability to stay competitive.
Most of the company's internal capability groups were well-established, yet reactive and accustomed to predicting problems based on past experiences and beliefs rather than data or trends. Initiating digital connectivity within the organization meant it would be completely restructuring traditional workflows, breaking down decade-old silos and changing how problems were solved in production facilities.
Much of the technology used in facilities needed to be upgraded, integrated and secured. And the information technology (IT) and operations technology (OT) organizations weren't used to working with one another. Needless to say, connecting the organization would be a sizable job.
A new ecosystem
Georgia-Pacific and Rockwell Automation began to create a digital ecosystem in which everyone could participate without silos or bottlenecks. For starters, it built a capability team that included business strategists, software engineers, operational subject matter experts (SMEs), project engineers, continuous-improvement analysts and others.
The team started with smaller, scalable projects that gave them initial momentum. Helping them move forward were a combination of internal SMEs, vendor partners and other similarly sized, non-competitive companies that provided some form of support, from running experiments to understanding possible solutions to problems they faced.
One of the team's greatest feats was the creation of a Collaboration and Support Center (CSC), which provides support and collaboration to each facility through remote monitoring, predictive analytics and SME support. The CSC is also designed to remotely operate facilities as needed to seamlessly connect each location worldwide.
Radically digital
With so much change ahead, the team at Georgia-Pacific needed to establish models that would reliably provide data and insight on its existing workflows and internal systems. Working with Rockwell Automation, the company integrated new operational automation, robotics, centralized monitoring and predictive analytics at the majority of its worksites.
"We have models that run against the data and help us detect either problems ahead of the time or tell us how to run the machines optimally," said Steve Clancey, senior vice president of IT and CIO, Georgia-Pacific. "And then we provide that data back into the mill so they can make the adjustments they need to make."
Another component of its digital transformation was enabling more of its workforce to function remotely. These changes were made prior to Covid-19, proving even more valuable now than Georgia-Pacific ever imagined.
Staff are supported to work from anywhere they need while still integrating with their workflows and internal systems with ease. For the company's 80 SMEs, being able to remotely connect to sites instead of physically traveling to them allows for improved productivity and work-life balance.
While the company has seen record-setting productivity statistics among its workforce, the change in mindset around 'how work is done' is most significant to Georgia-Pacific. This story is one that proves digital transformation can empower organizations to improve efficiencies, business performance and constant innovation.
David Stonehouse
David Stonehouse is Principal Consultant at Rockwell Automation. Rockwell Automation, Inc. is a global leader in industrial automation and digital transformation. It connects the imaginations of people with the potential of technology to expand what is humanly possible, making the world more productive and more sustainable. Headquartered in Milwaukee, Wisconsin, Rockwell Automation employs approximately 24,500 problem solvers dedicated to customers in more than 100 countries.
www.rockwellautomation.com