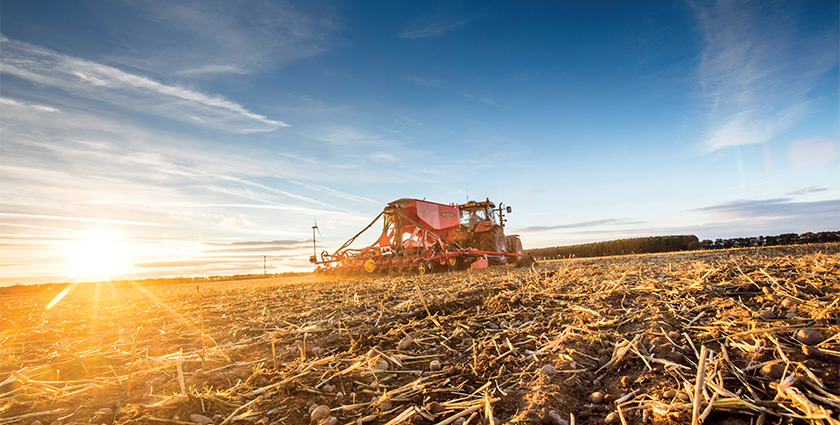 Blazing the trail
Having recently celebrated its 60th anniversary, now more than ever, the Väderstad Group aims to push the boundaries of modern agriculture through its groundbreaking machinery and equipment
For the Väderstad Group (Väderstad), a leading global manufacturer of agricultural equipment headquartered in Sweden, the last few years have been busy. Since we last spoke, the firm has steadily increased its turnover, peaking at 420 million euros in 2021, as well as its number of employees.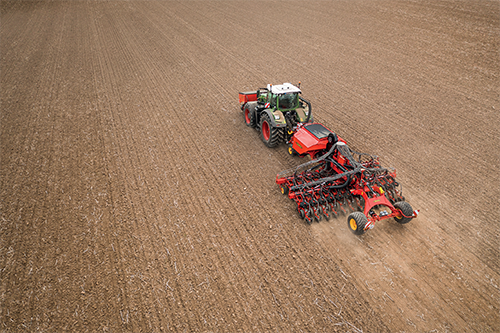 Last year, the Swedish company acquired Agco Amity JV (AAJV), a US manufacturer of tillage and seeding equipment operating out of North Dakota. The investment forms part of Väderstad's wider ambitions to increase its market share in North America. "We now have a product portfolio that can really help American farmers," begins Henrik Gilstring, CEO at Väderstad. "With this acquisition, we have access to a large dealer network spanning the US, a sizable factory in North Dakota, and many skilled and experienced new coworkers. As a result, we're in a very strong position to prove to US customers that we're their best choice for perfect crop emergence – time after time."
As this acquisition demonstrates, despite recent challenges in the global economy, Väderstad has gone from strength to strength over the last few years. "We were very fortunate not to be hit as hard by Covid-19 as many other businesses," admits Henrik. "However, naturally, the pandemic has affected us in terms of delivery disruption and the rate of sick leave in our company. In the summer of 2020, when material shortages were at their peak, we decided to keep our factory closed for an additional two weeks, using that extra time to make some key improvements to the facility and expand its overall capacity. We did not have to seek any financial support from the Swedish Government over the course of the Covid-19 crisis – fortunately, demand for our products has continued to be very high.
"The biggest change for us during the pandemic was probably having to adapt our ways of working," he adds. "We are a customer-facing company; close partnerships and being able to meet people face-to-face is an integral part of the business. With the pandemic making this impossible, we had to find new digital ways to meet customers and dealers. We learned a lot during this period, and we hope to have gained some useful digital experience that we can benefit from in the future. Needless to say, we are all very happy that the pandemic restrictions are now mostly gone in many parts of the world, and that we can meet our customers and dealers in person once more."
As the grandchild of Väderstad's founder, Rune Stark, Henrik understands the importance of family and feelings of connectedness across the company. Though customer-facing, Väderstad also places great weight on its intra-company relations. "Our values are derived from how we as a family have managed the business and treated both our customers and colleagues over the years," he explains. "Those values – being innovative, accessible, and reliable – are very much alive in our daily work. I think our staff appreciate the company's genuine drive to make a difference to the businesses and livelihoods of our customers.
"We have the same drive when it comes to the improvement of our internal processes," continues Henrik. "We are always looking at how we can make things better and be more efficient, and we encourage all employees to look for improvement potential in their daily work. I also think the fact that the family is still very involved in the business helps to make people feel they are seen and that their work is appreciated. We want our employees to be part of our growth journey. That means, as the company develops, so do they."
In 1962, Väderstad first sought to create new solutions for persistent agricultural problems – 60 years later, that spirit lives on. Since its inception, the company has brought multiple game-changing pieces of equipment to the market, revolutionizing the way farmers approach tillage, drilling, and planting. In turn, Väderstad has secured its place at the fore of the agricultural industry, helping to create the optimum environment for cultivation, seedbed preparation, and seed placement in farms all over the world.
Tine cultivators, rollers, combination and disc cultivators, harrows, rapid seed drills, tempo planters, and front-mounted fertilizer hoppers. All these and more offer cost-effective, high-speed solutions without compromising on quality, precision, or accuracy.
"Some of our most renowned products include the Rapid, the Carrier, and the Tempo, the latter making it possible to plant row crops, including corn and sunflower, at double the speed of what was previously possible with improved precision," Henrik details. "One of the keys behind our success through the years is that we always stand behind our farmers. We have a unique partnership with them; we listen to their challenges and help them overcome obstacles by providing technological leaps that push the boundaries of modern agriculture. Simplifying work and improving results for farmers is in our DNA – and that will never change."
Indeed, the Väderstad Proceed, a new concept presented last year, represents the pioneering company's next technological leap. "This machine will set a completely new standard for the industry," Henrik proclaims. "Proceed can take the smallest of seeds and place them at the perfect depth with millimeter precision, offering significant improvements to yield levels and reducing the number of inputs (for example, fertilizer) required. Our field trials have shown that Proceed can cut the wheat seed rate by half, compared to modern, conventional seed drills, and that crops emerge stronger and more even across all growth stages. It is a huge leap from current seeding technology; we are very excited about the impact Proceed will have on farmers all over the world, particularly in terms of crop emergence, business viability, and overall sustainability."
In June 2022, Väderstad blazed new trails with the official launch of its Carrier XT at DLG Field Days, a field exhibition hosted by the German Agricultural Society. "The Carrier family of disc cultivators has been an important part of our portfolio since 1999," explains Henrik. "It can handle everything from ultra-shallow tillage to deeper incorporation. The Carrier XT has a new feature: hydraulically rotating disc axles. By changing the disc angle towards the soil, farmers will be better able to optimize cut-out performance at shallow depths and increase precision at deeper working depths.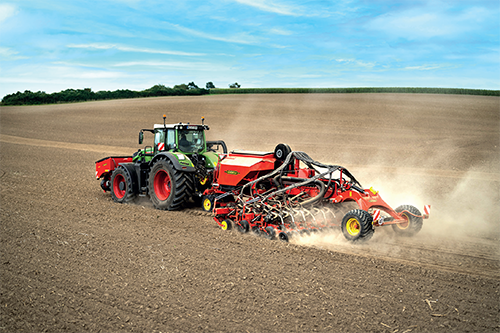 "As this launch makes clear, innovation is at the heart of product development at Väderstad," he continues. "We have a large research and development team who are intent on bringing new, high-performing products to the market. Innovation at Väderstad starts with a customer challenge. With our development of new products, we always aim to simplify and improve the work of farmers. For us, product development and innovation go hand-in-hand with company growth and increasing customer value. To achieve consistently excellent results, we have incorporated a high degree of automation and single-piece flow across our component manufacturing lines. In recent years, for instance, we have invested heavily into our laser facilities, enabling the efficient cutting, bending, and machining of tubes and metals with a short throughput time. As a result of increased customer demand, we have several ongoing projects looking at how we can increase manufacturing capacity across all our facilities."
The Swedish manufacturer has just completed the Väderstad Tour, a massive company-wide event that hosted around 2000 farmers and dealers from all over the world, inviting them to view production facilities, observe field demonstrations, and meet the family behind the groundbreaking machines. "We haven't been able to host the event for several years because of the pandemic, so we're really excited to finally reconnect with our customers," explains Henrik. "As we move forward into the rest of the year, we intend to manufacture and deliver as many machines as possible. Sales have been strong recently, and we currently have a large order book; however, following on from Covid-19, we have experienced constraints and disruptions across our supply chain. Nevertheless, we are aiming for another record year in terms of sales, and we hope to have many happy new Väderstad customers join us by the end of the year.
"Looking further ahead, we see very good growth potential in the US," concludes Henrik. "Within five years, we hope Väderstad will have become a true alternative for many American farmers, offering new solutions to keep costs down, improve yields, and maintain good soil health. We also actively work in Chile, Paraguay, and Bolivia through local importers. Going forward, we intend to progress the scope of our operations across South America. However, this terrible war in Europe, which has caused needless human suffering and increased the volatility of global markets, means that the future ultimately remains uncertain. Yet we hope, with all our hearts, that the war ends as soon as possible, and that the world goes back to a more normal situation once again."
Väderstad Group
www.vaderstad.com
Products: Agricultural equipment