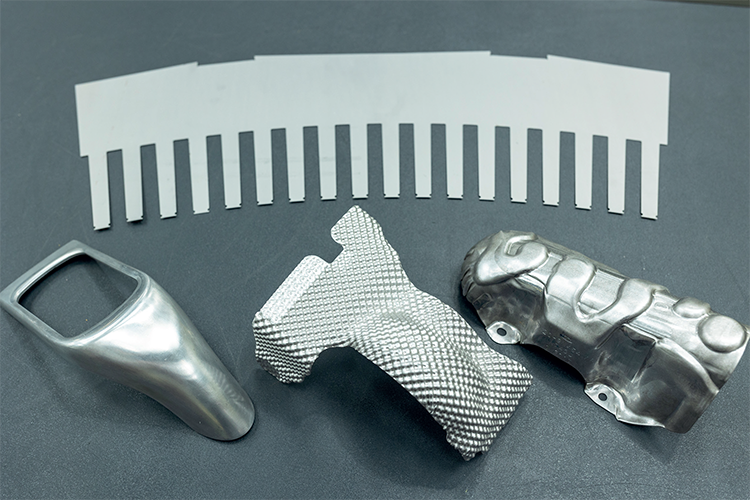 Engineering to depend on
Accura Engineering is the UK's first choice for precision engineering services, providing a turnkey solution for customers from its facilities in Willenhall, West Midlands. Services include design and engineering, multi-axis CNC machining, large milling, turning, press tooling, light fabrication and EDM
Working with global OEMs including Airbus, Cummins, GE, Jaguar Land Rover, McLaren Automotive and Siemens, Accura has been meeting the specialist needs of the most advanced engineering organizations across a wide range of high-reliability industries including Aerospace, Defence, Automotive, Nuclear, Oil and Gas, Space and Power Generation for over three decades.
Given their exacting standards and exceptional requirements, why do global OEMs turn to Accura to solve their engineering challenges? At the heart of Accura's success is a winning combination of comprehensive manufacturing facilities and a skilled engineering team that can provide turnkey solutions for its customers – delivering the most complex projects on time and on budget, with no compromise to quality. Through continued investment in the latest technology from leading brands such as DMG Mori, IEMCA and Trumpf, Accura can support its customers on a wide range of projects including volume production of complex products, as well as prototype and batch production. Rapid turnaround services can also be offered for time-critical projects, addressing tight deadlines, and making Accura the first choice for customers who need a bespoke solution with a quick-turn service. With its AS9100 aerospace accreditation, Accura provide full material traceability, from material procurement to final treatments.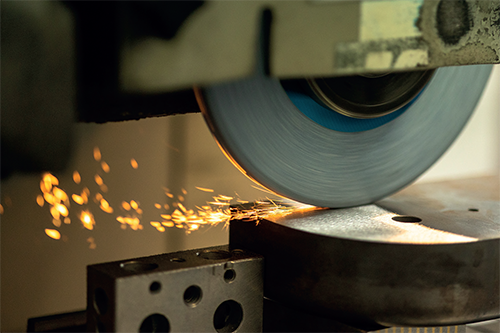 Operating from 56,000-sqft premises in Willenhall, West Midlands, Accura's four divisions of Precision Machining, Engineering & Design, Press Tooling and Turnkey Services provide their customers with unmatched capabilities and engineering expertise.
Experience and service
Precision Machining forms an essential part of Accura's DNA, with a wide range of machining processes onsite including 5-axis CNC milling, turning, wire and spark EDM, laser cutting and large milling up to four metres. Working with exotic materials, Accura uses state-of-the-art equipment in conjunction with powerful CAE tools including Powermill to provide its customers the latest machining technology.
The Engineering & Design division incorporates mechanical engineering design services, New Product Introduction and optimization of products for manufacture; the division is committed to supporting customers at all stages of the product development cycle and has the in-house engineering expertise to manage the most complex projects from concept to delivery. Through its investment in front-end engineering services, Accura is able to achieve Right First Time outcomes for customers for critical projects.
Accura is a one of the UK's leading Press Tooling suppliers for single stage, multi-stage progression, transfer and fine blanking tools up to 20 tonnes in weight. With onsite power presses up to 350 tonnes, the business provides comprehensive services including design, manufacture, servicing, refurbishment and commissioning of press tools. Its tooling experts support customers in developing the most effective press tool solutions, thanks to their years of experience and in-house design tools.
Turnkey Services complete the offer from Accura, supplying outsourced manufacturing, light fabrication, automated production, kitting and Kanban and supply chain management. To support its customers' manufacturing strategies, Accura has established dedicated factory-in-a-factory facilities which enable the ramp-up of production of outsourced products.
It is the ability to harness all the above services and to handle projects of all sizes that enables Accura's team of highly experienced engineers to deliver a five-star service, even when faced with the most demanding of requirements.
The high-reliability sectors that depend upon Accura include Aerospace & Defence, Automotive, Energy and Industrial; these industries are united by the highest quality requirements, the need for tight tolerances and an expectation of exemplary service.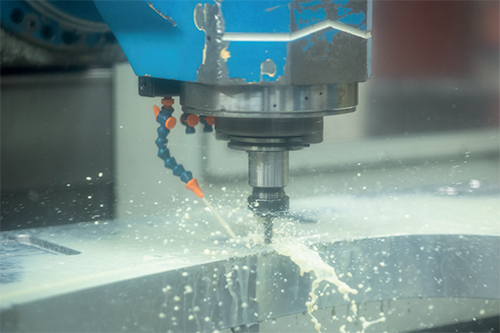 First-choice partner
Accura is proud to be a strategic partner for leading Aerospace and Defence manufacturers, recognizing that this position reflects its focus on quality, cost control, efficient project management and on-time delivery. With AS9100 and NADCAP accreditation, and expertise in processing aerospace materials including Inconel and titanium, Accura produces thousands of AS9100-accredited components a month from its dedicated aerospace manufacturing facilities, kitted and delivered directly to customers' production lines. Accura specializes in the ramp-up of new or transferred products for the aerospace sector, with the dedicated NPI team providing support to customers in bringing new products to market through a comprehensive stage-gated process, while a robust investment strategy allows the business to invest in capital equipment and facilities to deliver contracts.
Accura supports major Automotive OEMs on complex projects with critical timescales, including delivering unique components for the high performance and bespoke vehicle market. Its in-house milling, tooling and turning facilities deliver a wide range of automotive components such as large suspension and chassis components, press tools for body panels and engine block machining services. Where required, Accura's New Product Introduction (NPI) team can work within a PPAP framework to ensure compliance with its automotive customers' quality systems.
Accura has a long history of providing engineering services to the Energy sector, working with oil and gas customers to deliver critical components for downhole equipment and power generation systems. As an expert in large and heavy machining processes including large milling up to four meters and press tooling up to 20 tons, Accura is well placed to support technically demanding projects such as the machining of turbine casings. In recent years, Accura has transitioned towards supporting renewable energy projects, including solar, tidal and wind technologies. Accura is proud to contribute to the development of components for innovative technologies that provide sustainable sources of energy; its expertise has improved the efficiency and manufacturability of these products.
Accura also applies its expertise in heavy and large manufacturing to support leading Industrial organizations to design and manufacture robust industrial systems and components. Working in technically challenging areas such as chemical processing, mining, and construction, Accura supplies the Industrial sector with manufacturing capability and engineering design services, assisting customers in optimizing products for manufacture, reducing cost and lead-times. With a dedicated facility for the manufacture of industry-leading, advanced manufacturing equipment, Accura is a strategic manufacturing partner for one of the largest industrial companies in the UK. Its focused investment in automated and robotic technologies allows the business to deliver complex products in exotic materials to the highest quality standards, while its engineering expertise has allowed it to develop a robust manufacturing process on behalf of the customer.
Having operated at the highest levels of service and quality for so long and established a name as a company to be relied upon to deliver, Accura is the first-choice engineering partner for its customers, helping to find solutions for its customers' most complex manufacturing challenges. Now delivering more than 60,000 components each month, Accura continues to expand, with ambitious growth plans on the agenda for the next two years. Supported by its team of skilled employees, and keen to invest in the future of the business, in both technology and competency, Accura is heading into the second half of 2022 in a strong position for development. The next stage of growth for the business promises to be an exciting time, and the management team looks forward to reporting on its continued evolution next year.
Accura Engineering
www.accura.co.uk
Services: Precision engineering services