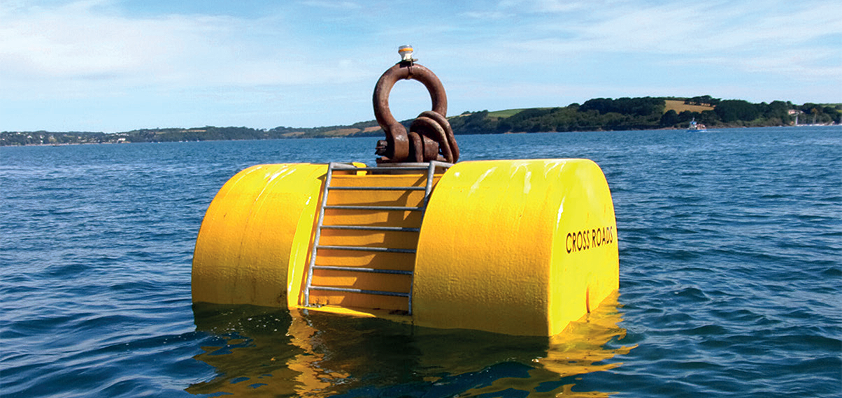 Always advancing
A leading developer of solutions for the oil, gas, subsea and marine sectors, Advanced Insulation continues to experience increasing demand for its innovative insulation, passive fire protection and buoyancy products
Fast-moving and adaptable, Advanced Insulation is a company that solves problems. Benefitting from significant expertise in engineering, material science and chemistry, the company has been designing, manufacturing and supplying a range of niche products to the oil, gas, marine and subsea sectors since 2007. Today, in 2020, Advanced Insulation is a globally-renowned fire protection and coatings business, though its modern offering also includes a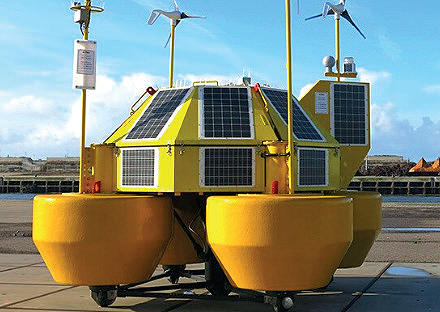 wide variety of insulation and buoyancy solutions used in answer to difficult industry problems the world over.
"Advanced Insulation is a fairly unique business because we do the material formulation, the manufacture and the application," explains the company's Managing Director, Andrew Bennion. "Not only are we one of the top two providers of subsea insulation worldwide, but we also have a range of specialist fire protection products, so we do a lot of fire protected deck insulation for vessels in harsh environments like the Arctic Circle. We are currently working on fire protection and deck structure insulation for Arctic LNG 2."
A truly global business, Advanced Insulation has manufacturing units in the UAE, Korea, Kazakhstan, Brazil, Louisiana, and the UK – where it has three sites, including its headquarters in Gloucester. Earlier in 2020, the firm acquired the Bardot Group, meaning a site in France is the latest to be added to the company's portfolio.
Alongside its manufacturing units, Advanced Insulation is supported by a collection of subsidiaries in places as varied as Norway, Canada and Angola. These sites provide the company with a local presence, meaning that Advanced Insulation can always remain in direct contact with its customers, no matter where they are based.
"We don't tend to take on run-of-the-mill projects," Andrew declares, "and thanks to our global network of sites, we can service clients almost anywhere in the world. Among our work in recent years is the Wheatstone project in Australia, where we developed a fire protective noise attenuation product to greatly reduce sound levels from their compressor rooms, which they had effectively put under the accommodation.
"We also worked on the Fort Hills Project in Canada, where we installed fire protection solutions in response to issues with the weather and temperature. The unit they were trying to fire protect had a very long fire duration and a small allowable temperature increase, so we designed a whole series of flexible fire protection jackets to meet that requirement. In the end, we produced around 60,000 items for that project."
Driven by a culture of continuous improvement, Advanced Insulation is always looking to acquire complementary businesses or improve its existing sites. 2020, for example, has seen the business invest £8 million in expanding its buoyancy capabilities with the construction of a brand-new unit in Gloucester, due to come online in January 2021.
"Prior to this latest investment, we were manufacturing buoyancy products from our 40,000-square foot Plymouth unit, which also makes marine products, such as surface buoys and fenders," Andrew reveals. "That facility was really strapped for capacity and yard space because the buoyancy units are quite large, so we took the decision to move buoyancy out of there and relocate to a purpose-built, 65,000-square foot buoyancy-dedicated site, which will contain around £2 million worth of bespoke equipment. It has allowed us to grow the marine business at the existing site, whilst tripling the capacity for our buoyancy products."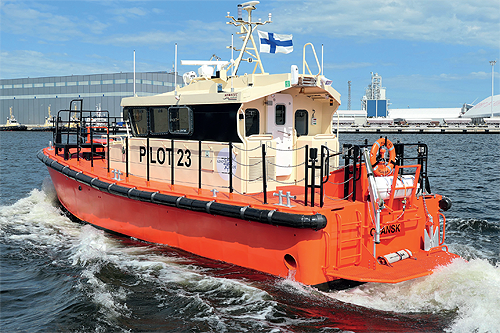 Even for a winner of five Queen's Awards for Enterprise, 2020 has been a challenging year and one that has required Advanced Insulation to remain flexible and resilient. Though the company rapidly implemented in-house Covid-19 protocols back in March, and has been able to remain operational throughout both lockdown periods, the global nature of the business has forced Advanced Insulation to find creative methods of completing work around the world.
"We sent people to complete application work in the United States and they had to quarantine in Jamaica for two weeks before flying directly on to the US from there," Andrew recalls. "We've had to do some problem solving, and work very closely with our customers to enable us to manage that process, but throughout the whole year we have carried on working. Whether a project was in Nigeria, Indonesia, Malaysia, Angola, Brazil, or the US, we found a way to get it done."
Despite the delays, postponements and extra costs brought on by the Coronavirus pandemic, Advanced Insulation has still managed to hit its profit target for the year and recorded better overall results than 2019. When it comes to the key factors behind this success, Andrew is quick to praise the company's workforce.
"The people have been fantastic," he states. "We have tried to communicate with them as much as we can and I think with no exceptions, everybody has understood what we have tried to do, maintaining the viability of the business and making sure we service our customers in the right way. Our staff have truly gone above and beyond over the course of this year. They have done a sterling job."
As we approach the end of 2020, Advanced Insulation is now turning its attentions to the New Year, where the company is confident that it can achieve more growth. Oil and gas projects will remain at the center of the firm's work in 2021, but Andrew is also hopeful that Advanced Insulation can begin reaping the rewards of its newly diversified offering.
"We suffered with the drop in oil prices early in 2020 and so have been finding ways to diversify all year, both within the oil and energy sector and outside of it," Andrew says. "Next year, we think we will see more revenue away from deep water services, like in LNG for example, but also in areas like the automotive industry and the mass transit sector."
One of the diversifications that Advanced Insulation will be concentrating on in 2021 is fire protection in lithium-ion batteries for the automotive market. As part of its new site in Gloucester, the firm has invested £500,000 into a new testing facility for lithium-ion batteries and battery packs. After recent changes in Chinese legislation requiring more protection for passengers from lithium-ion battery malfunctions, Advanced Insulation's focus on the mitigation of thermal propagation in lithium-ion battery packs could prove lucrative in the years ahead.
"We are on a growth path and we think our diversification work will put us on a stronger footing should we encounter any unforeseen circumstances or a cycle like that which we experienced in 2014," Andrew asserts. "Fundamentally, we believe that there will be oil and gas projects for a long time going forward and though it is rapidly growing, the renewable sector has still got a long way to go before it forces the consumption of oil into decline. Consequently, whilst we try to position ourselves in the renewable space – we've clearly got a lot to offer for the safety of hydrogen applications for example – we still think there is going to be a lot of oil and gas projects to deliver in the medium term."
Advanced Insulation
Products: Insulation, passive fire protection and buoyancy
www.advancedinsulation.com