An all-inclusive understanding of customers' needs, and product development are the tricks to Gravotech's trade
At the beginning of the 20th century, engraving companies like Gravotech (GT) relied on a simple manually run machine known as a pantograph. In 1938, GT, based in New York City, began expertly guiding its pantograph in producing small-scale signage and badges for its clientele, applying the first form of engraving services that it's globally known for today. By the beginning of World War II, the company was working with watches and jewelry, however these were put aside as the US Army stepped in as GT's main customer.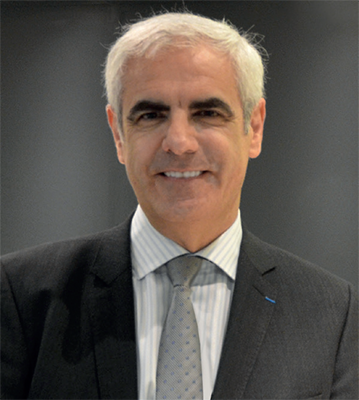 Throughout the war, GT was responsible for engraving everything from military dog tags and smaller pieces of equipment to ships and vehicles, with the size of its tools growing accordingly. This technological expansion continued following a joint venture with a French company in 1950 that led to the development of a larger engraving machine and ultimately GT's world leader status in the engraving world. When Gerard Guyard, Chairman and CEO, bought the business in 1996, it was a French company with an affiliate in the United States. Today, the French arm accounts for just ten percent of its revenue and GT has 18 affiliates worldwide, partially through the acquisition of its adjacent competitors.
Precision software
"Since the 2020s, we have been a mid-size company with three main markets," states Gerard. "The first being personalization, for which we have the necessary products and technology to apply to a wide range of luxury goods, such as perfume bottles for customers like Louis Vuitton, Estee Lauder, and L'Oréal. The second segment is still signage, to this day, however our largest contemporary customer is the government, for which we service the creation of signs for hospitals, schools, and public buildings. Finally, our other main sector is traceability. Due to the increasing demand to know where products and when components have originated, this market continues to grow especially across the electrical services, aerospace, and automotive markets.
"Gravotech sells the equipment for completing these tasks, such as laser tables, benchtop stations and integrable markers, as well as the software to complement the processes, and of course the related components. We currently have over 230,000 machines installed through over 50 countries around the globe What sets us apart is the diversification in our product line and global knowledge. If you have a permanent marking need, we have a solution. What we really sell is the application, which includes dot peen-marking, scribing, laser, rotary CNC engraving and more. Gravotech is a multi-technology and multi-software company across the board.
"The release of the LW2 and LW3 laser marking workstations was to provide a solution for customers who want the same powerful laser engraving technology, but in a machine that can be applied to larger items." He continues: "What really differentiates us from the competition, is the precision of our software. A large focus of our Research and Development team, which encompasses over 80 of our 630 employees, is what kind of application does the market want and how can we ensure our technology is easy to use. We develop non-intricate software that anyone without engraving experience can easily operate. Not everybody who uses one of our machines is an engraver by trade, but we do want the engraving technology to be accessible to everybody."
GT has three main production sites: one in France, one in the US and one in China. It has recently undertaken a large reinvestment into a new enterprise resource planning system, with increased productivity as the main goal. By implementing as much automation as it can, the company strives to make the lives of its workers as simple as possible, given that a lot of the work is assembly-based. Besides its wide range of engraving technologies for wood, metal, stone, leather, glass and aluminum, the business also produces the material for customers to use to create signage. In operating as a global enterprise, Gerard details some of the challenges GT faces.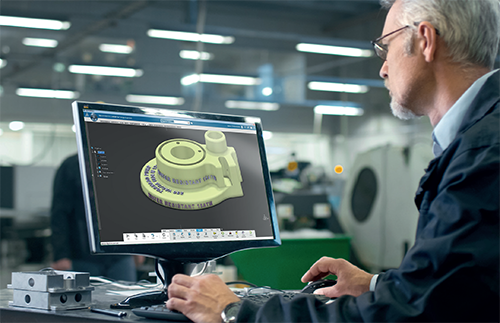 "It's all about communication," says Gerard. "We are working 24/7, across all time zones, to translate all our software, equipment, training and leaflets into 18 languages to support the 175 distributors we have in over 50 countries. Some products require specific adaptations for a variety of other reasons too, such as to align with local governments' rules and regulations, or, in the case of some software, to facilitate the engraving of the different braille languages. We are always wary of not being too biased to one region, so we aren't too US-centric or French-centric. This is all part of making sure that we equip everybody, across the business, with the same level of information."
Sustainable solutions
The business has been developing its green strategies for some time, which in part have been influenced by its clients, in terms of reducing energy usage and waste. GT has also shifted away from using acrylic-based materials, favoring wood where appropriate, and has been working with a university to create a different form of engraving material with a higher rate of biodegradation. The company has a zero-chemical-use policy and operates strict management over its pollutants, which Gerard cites as being simple on account of its adopted form of assembly.
"Motivation is very different within different cultures," Gerard muses. "Even between France and the US, people are motivated by different things. I bring this all back to communication, first and foremost. For our teams to understand what our goals are, it's our responsibility to provide them with a clear strategy and vision to follow and work towards. Every month we share the results of the group, so that everybody knows where the business is and how we are succeeding – nothing is hidden from GT employees. We publicize our revenue and profits with them as we do with our shareholders. It is no secret that the sense of belonging that comes from feeling like you are participating in something, especially on a global scale, makes you feel good about your job and the company you work for."
www.gravotech.com