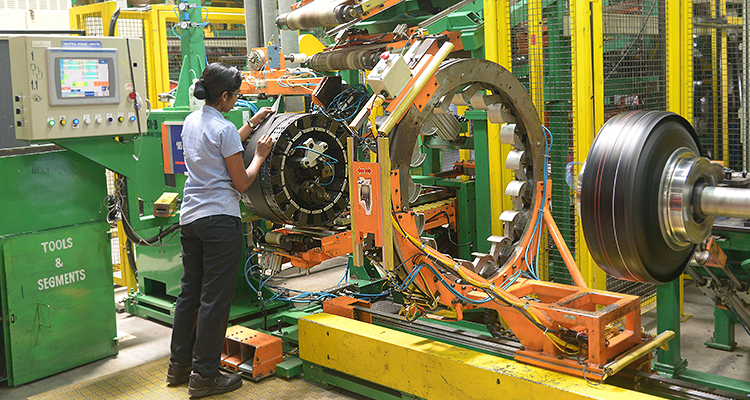 An interview with Arnab Banerjee, Managing Director and CEO of CEAT on its thriving growth in India and ambitious global expansion plans 
From tires for electric vehicles (EVs), cars, scooters, and bikes to those for tractors, CEAT is one of the largest tire producers in the world. Based in India, the business boasts production capabilities of 140,000 tires per day – a whopping 50 million every year – across its seven digitally-advanced manufacturing sites.
On a mission to make mobility safer and smarter, CEAT is combining its tire production expertise and knowledge with a sustainable and innovative approach. The company was originally founded as CEAT International in 1924 in Turin, Italy, and primarily manufactured cables for telephone and railway services.
The business, as we know it today, began in 1958, headquartered in Mumbai, India. In the year 1982, it was taken over by the RPG Group, an industrial conglomerate leading the way in India's infrastructure, automotive, pharmaceutical, and energy industries.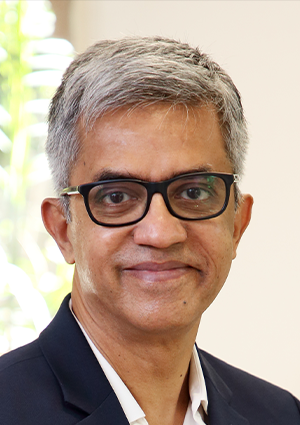 CEAT is now the flagship company of RPG Group, it has over 30 key original equipment manufacturer (OEM) partners, and its products are available in 110 countries across the globe. It comes as no surprise that the business is experiencing tremendous success, with a huge 23 percent growth in 2022.
We sit down with Arnab Banerjee, Managing Director and CEO, to discuss the company's ongoing success, new product development, and market share. While the business continues to deepen its existing operations, it is also looking to expand across new international markets.
"We manufacture a vast range of tires, catering to various sectors, including tires for passenger segments like scooters, motorcycles and cars, commercial segments like trucks and buses and off highway segments like agriculture, mining and construction.
"We have six manufacturing plants in India and one in Sri Lanka, our neighbouring country. Two of our oldest plants are at Bhandup and Nashik located in the western peninsular region of India in the state of Maharashtra. Our first plant at Bhandup operates in the center of Mumbai and primarily produces commercial tires for trucks, buses and tractors.
"Most of our newer sites, such as those in Nagpur, manufacture motorcycle and scooter tires. Our latest state-of-the-art plant in Chennai focuses on the production of passenger car and motorcycle radial tires, and our site in Ambernath caters to agriculture radial and niche tire requirements.
"As an organization which places a huge emphasis on R&D, we have two Research and Development Centers, one in Halol, India, and the other in Frankfurt, Germany, staffed with experienced professionals. We take pride in our research-intensive approach; having secured over 140 patents with another 50 in the pipeline.
"In terms of our market mix, we garner around 83 percent of our revenue from the domestic market in India, with the remaining 17 percent generated from international markets. We are the market leader in India for two-wheeler tires. A substantial portion of our turnover and a significantly higher share of our profits comes from the passenger side of the business."
International Business
CEAT currently operates in three strategic international markets: Europe, the United States and South America. While the company remains dedicated to enhancing its position in these markets, it is also gearing up for entry into two additional Asian markets as part of its expansion plans.
"Europe continues to be a major focus for us. It was in fact the first market where we studied local needs and understood the required product features. Based on this, we designed a completely new range of passenger radial tires specific to the local region.
"We have several product platforms for Europe, such as, summer, winter, and four-season, all of which boast ultra-high performance. With the rise of electrification in Europe, CEAT has invested in technology to produce EV tires with low rolling resistance, reduced noise, and high traction for battery-powered vehicles. With Europe undergoing electrification, we have also invested in technology to produce EV tires, which require very low rolling resistance and noise, yet high traction due to the battery pack," Arnab continues.
"Although we have good traction in France, Italy, Spain, and Turkey, we want to strengthen our presence in Germany and the UK. There is also scope for distribution expansion throughout Europe, as our existing network of around 40 distributors is experiencing positive results in terms of both the quality and range of our products.
"The United States is a relatively nascent market for us. We've just got our agriculture radial market off the ground in the Midwest. We have an arrangement with a local warehouse and are currently setting up our distribution network for passenger radials. We are aiming for initial exports by the first quarter of 2024.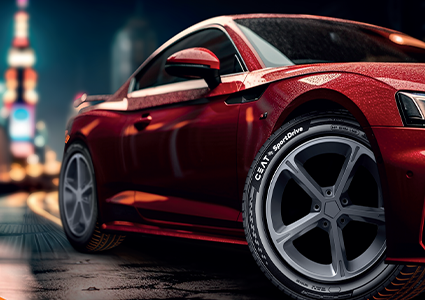 "In South America, we have an established network in Brazil, Colombia, Bolivia, and Guatemala, and our extensive networking efforts are paying rich rewards as we are witnessing a growth in awareness about our products across the continent. We are particularly focused on enhancing our presence in Brazil. While we already have good business there, we're in the process of developing a range specifically for two-wheeler vehicles, which we plan to unveil in the next 12-to-18 months.
"In Asia, we have now completed the preparatory work to begin selling in Vietnam and Indonesia. Both are promising consumer markets that we are watching very closely.
"To facilitate international expansion, CEAT operates some of the most automated, digitally advanced plants that champion Industry 4.0 technologies. We have invested in connected system logic, which has not only enhanced our efficiency, but also improved our quality and productivity.
"By installing various automated technologies, we've been able to update our old plants like Bhandup and Nasik, as well as create state-of-the-art new facilities, such as our plant in Chennai.
"There is a lot more work to be done in terms of predictive quality, especially the implementation of artificial intelligence (AI) and machine learning algorithms. Our main consideration is the way we can predict the quality of a product by tweaking each process parameter. This is extremely challenging for a process industry as there are a vast number of parameters to monitor.
"Wet grip, for example, is a critical requirement in European countries and requires 49 parameters that need to be tracked to achieve the targeted values during the tire manufacturing process and we rely on automation to monitor the specification values.
"Our manufacturing system is built to adapt to the quality of the raw material being used, with the capability to adjust cycles and temperatures to suit the material. Extensive sensitization is built for data analysis.
"CEAT's automation efforts have seen the company become the world's first tire brand to gain Lighthouse designation from the World Economic Forum in 2022.
This award recognizes the company's dedication to using Industry 4.0 technologies to transform its factories, value chain, and overall business model.
"CEAT has been following Total Quality Management practices across all manufacturing operations since 2009. This places emphasis on aspects such as quality, cost, delivery, production, and safety simultaneously, aiming for holistic improvements throughout the system.
"We have also adopted Total Quality Management (TQM) across all our manufacturing operations since 2009. Under this framework, we don't look at an aspect in isolation, like how to reduce costs or improve quality, but instead analyze the aspects of quality, cost, delivery, production, and safety simultaneously," he asserts.
Sustainability
The business is also focused on its sustainability vision. As CEAT moves towards the goal of halving its carbon footprint by 2030, it is embracing sustainable practices in terms of both material and carbon emissions.
"Our commitment to sustainability is two-fold; reduce our own carbon footprint and address the use of more sustainable materials in our products themselves. Our 'Mission 2030' encompasses our aim to halve our carbon emissions by 2030. In 2022, we achieved a ten percent reduction in emissions and increased our use of renewable energy, with one third generated from solar and wind power.
"There are a number of things we're looking at to improve the usage of sustainable materials in tires. We have research underway on biomaterials and have established a five-year vision to continuously improve the rolling resistance of our tires, which results in lower fuel consumption," he concludes.
As the market landscape continues to evolve, primarily fueled by the increasing demand for electrification, CEAT's unwavering determination and innovative capabilities take on new forms. Anchored by a strong commitment to sustainability and an ambitious plan for substantial global expansion in the years ahead, the company is poised for resounding success.