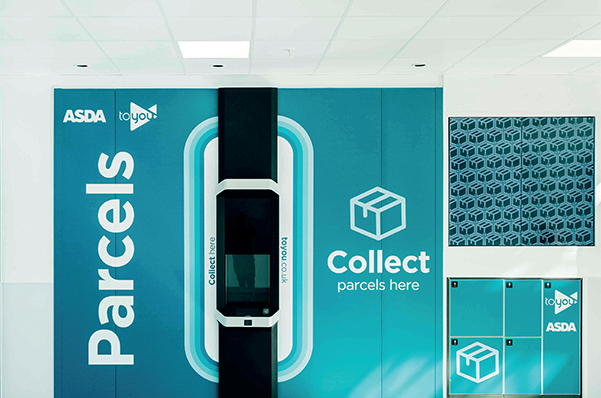 Real-world robotics
Estonian robotics and manufacturer, Cleveron, has always been ahead of its time; having developed its first automated locker network over a decade ago, the company now extends its reach globally to meet ever-increasing demand
Click-and-collect systems, e-commerce platforms and smart lockers seem ubiquitous today, but only ten years ago, when small Estonian robotics company, Cleveron, first began developing its network of robotic package handout solutions, these infrastructures were near unheard of. Since developing its first automated, last-mile logistics system back in 2009, the company has continued to lead the industry toward a more efficient future. Today, Cleveron offers a wide range of smart lockers and kiosks across Europe and America, in partnership with major industry players such as Walmart, Inditex, DPD and ASDA.
"Cleveron started out as the specialist delivery service SmartPost. In 2011, the logistics part of that company, including its locker network, was sold to the Finnish Post, and from there Cleveron concentrated on developing market-leading automated smart lockers and package robots," explains Edith Väli, Chief Sales and Marketing Officer at Cleveron.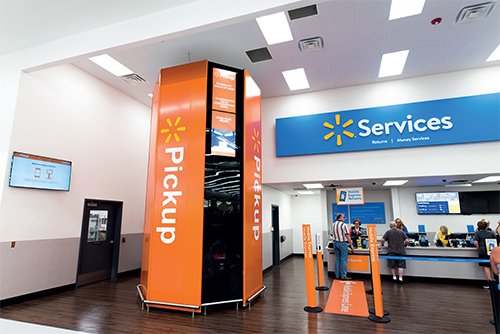 Having developed its first automated locker network long before the rise of global e-commerce, Cleveron's sophisticated technology is now able to alleviate some of the acute supply chain and delivery pressures faced by a post-pandemic world. "The solutions save time, money and space, and the machines are built for self service, so no help is needed," says Edith.
"In addition, space usage is optimized by a smart robotic storage system, and the package pickup for the customer takes less than one minute, compared to the average 15 minutes that people will usually spend waiting in line at the pickup desk," she continues.
Award winners
Cleveron's automated pick-up towers are designed to streamline the entire collection process, as Edith details: "The process is simple: a customer places an order on the retailer's online store, receives a notification as their order is placed in the smart locker, goes to the locker at the time most suitable for them, scans the order code on their phone and takes out their package. For the retailer, the machine acts as a smart storage solution, since packages are stored in a flexible system, based on their actual height, which helps to optimize on storage space."
Continuing to anticipate the needs of the market, Cleveron has recently released a number of new products that bring the efficiency of automation into our daily lives. "In 2021 we launched our smallest robotic smart kiosk, the Cleveron 405, which is meant to help save space in tiny locations, like PUDO points, and pickup points. These facilities usually lack storage space, but the amount of packages they have to deal with is increasingly growing.
"Staff are often more occupied with handing out packages than they are with the main business. A small robotic smart kiosk can help solve this problem, and relieve congestion, as the device stores packages in an efficient way, whilst also allowing the customers to take out their packages themselves, meaning they no longer require additional help.
"We also expanded our smart locker portfolio with a new outdoor locker, the Cleveron 352. It can be placed outside the shop or office, making pickup available 24/7," Edith states.
Over the years, Cleveron's robotic designs have won several international awards, including the 2018 Estonian Company of the Year Award, and Delivery Innovation of the Year Award in Postal Technology International Awards; these accolades have helped bring the company a number of high-profile customers. "Cleveron's main customers are large retailers and logistics companies around the world. The first major customer to use the smart package robots was the world's biggest retailer, Walmart. Today, Cleveron has customers all around the world.
"The full portfolio offers automation for different fields; these include retailers, car dealerships, libraries, hospitals, and bookshops. We have products capable of handling very high package volumes, up to 1300 a day. We offer solutions for both general merchandise and groceries, and our products are known for an emphasis on design and customer experience," Edith summarizes.
Close partnerships
As of today, Cleveron operates more than 5500 machines in 37 different countries. Whilst the company's distribution network has grown on an international scale over the last few years, much of its production remains local, as Edith confirms: "Cleveron is focused on developing high-end hardware and software, and operates as an assembly centre.
"We create the prototype, do the initial pilots and then outsource the manufacturing to our partners across Estonia. Our manufacturing team only focuses on assembling the smart elements of the robotic lockers, other elements arrive already pre-assembled, or are shipped directly from the manufacturer to the clients."
The company's Estonian roots are important to its operations and working culture, as Edith affirms: "Being a relatively small company from a tiny Eastern European country, you experience certain preconceptions. Even though we are a member of the European Union, and Estonia is known as E-Estonia, for being one of the most digitally advanced countries in the world, sometimes we still need to push through that bias, to show that our company's products truly are as good as our reputation suggests.
"We all have a wish to do more than just 'work'. We are not just building or selling robots, we are saving time for everyone. We value speaking up, sharing ideas, taking something and making it better. This mindset is prevalent in our company culture, and creates a very positive atmosphere that supports innovation. Likeminded people create a community, and this has also helped us through the rough times.
"This working culture helps us in the innovation process. Our first robotic package solution for higher package volumes was already developed in 2015, when most of the world didn't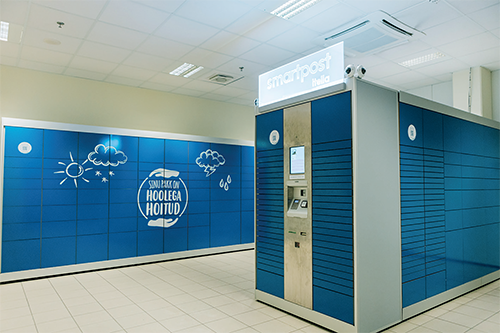 believe in e-commerce, or in the fact that it could become as prevalent as it is today. Interest in the automated smart locker was twice or even three times lower pre-Covid than it is today."
Partnerships with equally driven and innovative manufacturers have helped Cleveron stay at the cutting edge of automation technology. "As a company with the goal of constantly innovating in our field, our most vital part is the initial development and pre-production stage. Cleveron is known for its high standards in quality, and on that side, we rely heavily on our manufacturing partners. They need to have the same standards to meet our expectations, as well as those of our clients.
"The quality processes between us and our manufacturing partners need constant attention and cooperation to make sure everything is as it should be. Robotic smart lockers are a sophisticated piece of technology and every millimetre matters, each and every part of the 6000 parts that are in the robotic solutions must be correct. This element of the operation mostly comes down to the quality of our manufacturing partners, and such a partner is extremely important to us," Edith states.
Future-orientated mindset
Hoping to inspire ingenuity and creativity in a new generation of engineers and designers, Cleveron has established its own academy. "We are a technology company, and most of our around 200 employees are skilled engineers and software developers. Finding new employees is difficult, and as one of the solutions to this problem, we opened our own Cleveron Academy," reveals Edith.
"It is a Bachelor's program, created together with the Estonian Entrepreneurship University of Applied Sciences, where students can learn robotic software development. Untraditionally for the culture of Estonian higher education, the studies are very practical, and theoretical studies are combined immediately with practice.
"The students are working closely with Cleveron's specialists in the company's development centre, and their task is to build a self-driving vehicle as part of their final thesis; studies, accommodation and monthly stipend are all covered by Cleveron.
"We created the Academy program because we had difficulties finding skilled employees. The higher education programs in Estonia are very focused on theory, and are often outdated, especially when you want to build a self-driving car. Therefore, we decided to create a curriculum that provides the necessary specialists. However, the students do not have to stay on and work for Cleveron. We are hoping to have them work for us, but it is not a requirement. We want people to work for us because they want to, not because they need to," she elaborates.
A future-orientated mindset is part of Cleveron's DNA. As e-commerce and remote processes continue to be the safest and most efficient option, the company steps up its operations, and prepares for a new product launch in 2022. "Next year we are looking forward to going public with some great new partnerships with global customers.
"At the beginning of the new year, we will launch a new product, a grocery locker called the Cleveron 503, which will be an addition to our robotic grocery solutions range. We are also looking forward to expanding our manufacturing capabilities with some new partnerships, which will significantly expand our footprint in different parts of the world," enthuses Edith.
With aspirations to develop an autonomous robot courier, and venture into smart storage over the next few years, Cleveron remains one step ahead of the market. As Edith concludes: "Despite the hit retailers took at the beginning of the Covid-19 pandemic, e-commerce has boomed, and the sector is looking for automation solutions even more intensely than before; with the help of our renowned retail partners, we will no doubt continue innovating, and expanding."
Cleveron
www.cleveron.com
Services: Robotic delivery terminals for retail and logistics