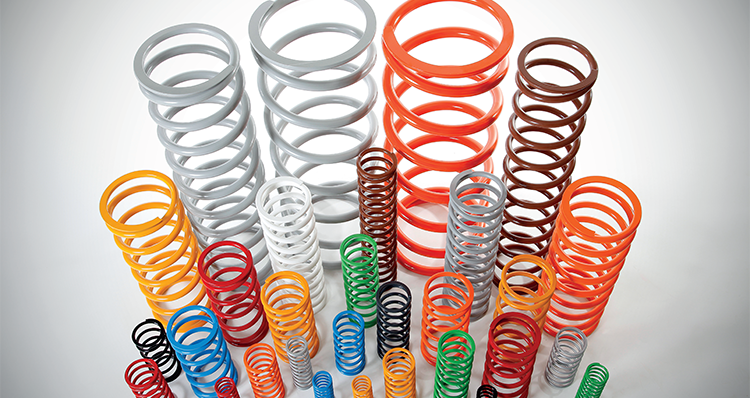 European Springs & Pressings
Springing into action
With full in-house capabilities and an impressive catalogue, European Springs & Pressings is set to become a dependable household name for its clients across the UK
European Springs & Pressings (European Springs) has had some exciting developments take place over the last two years, which have helped take its success to a new level. The company, which specializes in spring manufacturing and high speed press technology, is now offering one of the widest ranges of compression springs, tension, torsion and gas springs in the UK.
"We are the complete supplier. Where our competitors tend to be cellular in their production principles and offerings, we provide the complete range; from contortion, fine gauge or heavy gauge wire forms and hot coiled springs, to stampings, pressings, and assemblies – you name it, we have it." shares Stuart McSheehy, the company's Managing Director. "We also provide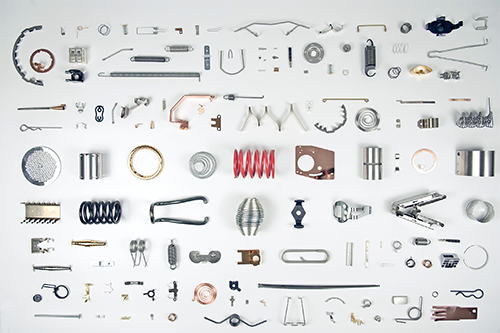 product development and validation, part design, and basic engineering development in partnership with our customers. I would consider this to be one of the largest parts of our business, as good engineering skills is something the market desperately needs at the moment. Our excellent team means that we can work with customers from design, straight through to putting the product on the market in a commercially viable and sustainable way," Stuart explains.
He then continues to elaborate on the business's market infiltration, stating that European Springs prefers to supply as many sectors as possible, rather than focus on a particular industry. "We didn't ever want to be too reliant on a single area. Medical, for example, is a strong sector for us, but so is power distribution, because it covers a range of different industries.
"Another reason for this is that by working with a number of industries, we are able to learn a great deal from them, which allows us to share and grow our expertise in that area, and produce even better products that fulfill customer needs," he expresses.
Machinery investment
The business boasts extensive leading facilities, which recently underwent a 25 percent increase in footprint in order to uphold its ability to adapt, and expand its products and services. "Our warehouse here in Beckham has had a 6000-square-foot extension to help us develop our stamping and pressings area. Work began in February 2020, and only finished in September of the following year, owing to Covid-19 regulations. Fortunately, it gave us the opportunity to relay our production facilities, and invest in the additional capacity," he shares.
To fill the new expansion, the business purchased a new power press to improve the company's current capability offering, which has proved to be an invaluable investment, according to Stuart. "It is much more efficient and effective. Additionally, we have invested in acoustic enclosures for all of the plant machinery to make it a nicer and quieter space to use the machinery."
The direction the company has taken to produce such a wide selection of products has been led by its customers. As Stuart has notes, European Springs is able to work closely with its clientele to find the best solution for their manufacturing problems. "Our customers have expertise in their field, but perhaps they don't have the best competence in springs, stampings, or wire forms, and so they will come to us with an idea at the beginning of the project, and we will then work with them to complete it.
"Our secret is our engineers, product developers, and the SQA people who design and develop a product that works for the customer. Often we will look at what they are proposing, and then bring it together based on feasibility or cost to give the customer the part performance that they need," he expresses.
Stuart mentions that world-class innovation is owed to the European Springs team, and he is proud of each member, who have endured two years of Covid-19 struggles, and have still managed to keep the business excelling. "Our people here are included in everything. We have a very flat management structure. Yes, there is a hierarchy, but if someone has a good idea, no matter what level they're on, we encourage those ideas to be heard and considered.
"I can't emphasize enough that our people are our strongest asset. The value that goes into our products starts right at the beginning where the raw materials are brought together, and as management, it is our job to serve everyone with the best possible level of communication, and with the technology so they can do their job in the very best way."
Tying in with that, European Springs strongly believes that investing in people goes hand-in-hand with the company's culture, which is why it boasts a highly-recommended apprentice scheme to develop potential talent. "Although our apprenticeship program has been a bit difficult during Covid-19, it is very much about getting people from our local area involved, and working to be a community partner. Over the next year, I want that to be a massive focus of improvement to ensure that the company continues to succeed."
According to Stuart, it has been a tough year for everyone involved, and trying to find ways to support not only the health and safety of European Springs' workers, but also sustain motivation and positivity has been the top of the company's priority. "We have tried to keep up a lively atmosphere within the company, but also a reward structure. For example, we had a day where we ordered a pizza van for all the staff, just to show our appreciation for the work they do for the business.
"Throughout the pandemic, we continued to serve essential industries, particularly the medical sector and the military. We had some products in the medical sector that happened to be ventilator parts, but you can imagine what happened to those volumes during that period. Volumes went up 20-fold when it came to the medical products. This was despite the supply chain issues that we experienced. Thankfully, we had policies in place to guarantee we could weather the storm."
Stuart shares one example in which a customer was desperate for parts, and the company's excellent working relationships with its supply network enabled it to solve the client's problem. "Our supplier was going to shut down as a result of Covid-19. We told our supplier about the situation, and they worked over night to get the job done. The team arrived the next morning with the material in the back of a car just so we could supply 1000 parts to our customer. We were so supportive of our customers, and that is owed entirely to our suppliers, even against the backdrop of some of them being forced to shut down," he expresses.
The future for European Springs will be one that continues to refine its craft. "It is very much about doing what we are good at, and focusing on improving in whatever way we can. We are fantastic at innovating to develop new products with our customers and supplying the UK market, and I never want that to change," he says.
Stuart brings the discussion to a close on his final hopes for the future. Although the company has been working tirelessly on its marketing, he wants to see European Springs become a household name across the UK. "We already have that complete portfolio of offerings; big springs, small springs, stampings, whatever it may be, we have everything under one roof, which is why we want to be the go-to name for all our customer's solutions," he concludes.
European Springs & Pressings
www.europeansprings.com
Services: Spring manufacturers