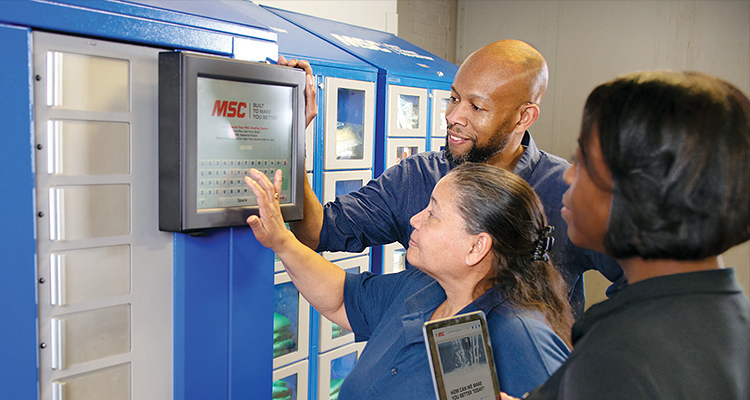 How MSC Industrial Supply is embracing its legacy in a modern, digital world 
On a mission to help manufacturers improve operations, MSC Industrial Supply (MSC) is a global leader in supplying metalworking and maintenance, repair and operations (MRO) products and services. As one of the only suppliers with a true metalworking heritage combined with national scale, MSC has gained a reputation around the globe for its superior quality and service.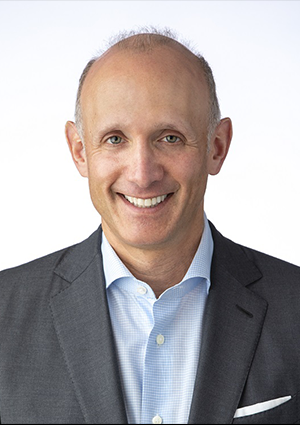 It has an unparalleled portfolio featuring more than two million products, as well as inventory management and supply chain solutions from over 2000 leading brands. Combined with decades of industry experience and expertise, MSC is well equipped to not only supply, but also support customers and guide product selection. It has a unique application optimization process, with a team of specialists to survey operations recommend improvements, and test superior products which drive cost down and productivity up.
We're joined by Erik Gershwind, President and CEO of MSC, to discuss the company's latest developments and the secrets behind its tremendous growth. Shedding light on the role of e-commerce and technology, as well as the importance of MSC's legacy, Erik shares his view on how the business rose to success.
"Our history is a pretty interesting version of an American success story," Erik begins. "The business was founded in 1941 by my grandfather, Sid Jacobson, and located on the Lower East Side of New York City. Today, if you went to the Lower East Side, you'd find lots of nightclubs, restaurants, and bars, but back in the 1940s it was full of machine shops.
Success story
"My grandfather initially worked for a hardware store, delivering supplies to machining shops, which was when he recognized a gap in the market for cutting tools. Determined to succeed, he borrowed his mother's life savings to start a business by purchasing surplus World War II inventory and reselling it around the New York City area. No sooner had he started, than he was drafted to serve in the war and left his mother in charge of the storefront.
"He continued to build the business upon his return, later moving out to the suburbs on Long Island, which is when MSC really started to take hold," Erik narrates. "The rest is history, as they say, and today the business turns over roughly $4 billion per year. What's interesting to me about our heritage is that Sid was not a formally educated man, but rather a visionary with a real passion and determination to succeed.
Meeting market needs
"There were three ideals upon which Sid founded the business – connection, growth, and reinvention," he states. "Sid believed that a business leader should be connected to their employees, or associates as we call them, customers, and suppliers. They should also appreciate the importance of growth, but he prioritized the ability to reinvent, or in other words, transform the company over and over to continually meet market demands. These values are embedded in our institutional memory, and we still feel very connected to them even today."
One particular value, the ability to adapt and 'reinvent' to use Sid's term, has been especially advantageous for MSC, which has frequently changed tack to suit evolving market needs. "The way we look at the business is as though we're writing a book," Erik explains. "It's a story with no ending and each decade is a different chapter. The only constant is our values, which are fixed at our core like the deep roots of an oak tree.
"We have several chapters in our book, the first of which saw us go from being a tiny storefront to a catalog company. In fact, we were the first company to bring a catalog concept to the cutting tools and metalworking industry.
"After the success of catalogs, my uncle recognized the need for a sales force to get closer to our customers. We became more technical; our product offering expanded from metalworking tools to include a broader range of industrial supplies, and we became a distributor of MRO services.
Digital transformation
"Our most recent chapter began when I took over as CEO in 2013," Erik continues. "The last decade, or chapter, if you will, has been about reconnection, both with our legacy and our customers. While each decade has a new chapter, they're all anchored by the same principles: focusing on people, caring for the community, and embracing integrity.
"Digital transformation has also characterized our last decade," Erik adds. "Today, over 60 percent of our revenue is generated through e-commerce, but our transformation extends well beyond just e-commerce. When the digital buzzword initially emerged, it was assumed to be a choice between people or technology, but instead of investing in only one area, we subscribed to both ends of the theory.
"Technology is not used to replace people, but to help them improve. We found that combining a human element with technology results in exponentially better
outcomes. An example of this relationship is our MSC MillMax® service. It's a small, instrumented hammer that is used to tap milling tools. The vibration data measured is used to create a set of analytics that automatically highlight optimal machining parameters. The expertise of our technical specialists combined with the MSC MillMax is resulting in more than 200 percent productivity gains on milling applications, driving significant reductions in cycle times and manufacturing costs."
The secret to MSC's success is that it has retained its personal touch and consistent quality service, while achieving scale and geographic growth. "While all businesses face a vast number of challenges, one major difficulty to navigate is the growth paradox," Erik proposes. "Referring to the balance between growth and service, it's the ultimate tension in business and the biggest challenge for MSC.
"It's no secret that success and growth come hand in hand. For any business to be successful, it needs to service customers well and maintain great relationships with suppliers. This often happens in founder-led businesses, but the problem is that as the business experiences success, it expands to more product lines, customers, and geographies, eventually reaching a stage where its structure is no longer manageable by the founder alone.
"This is where it becomes tricky. The founder creates an organizational structure, bringing people into the company to maintain the service it has often become known for. The next challenge is fighting what I call corporate inertia. In other words, not letting the company become too 'vanilla' or homogenous, as that's when businesses lose their personal touch.
"At MSC, we genuinely appreciate the roots of our foundations, and we fight the corporate inertia by being very selective in who we employ and keeping the organization flat, meaning we limit the number of layers between me and the person picking an order."
Strategic solutions
With customers in mind, Erik explains: "We've tried to capture our dedication to customers in our brand promise, 'Built To Make You Better.' It's intended to be both a nod to the past and a look to the future, reflecting my grandfather's beliefs as well as our accountability to not only shareholders, but to our entire ecosystem.
"In terms of the future, it signals that we're all about the customer. Our technical experts live and breathe to improve our customers' operations, whether it's lowering costs, speeding up lead times, helping to improve throughput, or reducing inefficiencies.
"There are several practical ways in which we help make our customers better," Erik expands. "Firstly, we recognize that most manufacturers want to spend time on their core production activities rather than sourcing parts, so the first thing we do is create a one-stop shopping environment. Our seamless shopping experience means a customer can browse over two million items and variations, make an order either online or by phone, and it will be delivered directly
to them the following day.
"We've also recently installed a number of industrial grade vending machines at some of our customers' plants, which can instantly dispense thousands of key products. So far, we're seeing an up to 80 percent inventory reduction as a result of installing a vending machine.
He continues: "To help tackle the global skills shortage, we've started the In Plant program specifically for our larger customers. We place one of our associates inside the customers' operation to look after sourcing while identifying potential areas for improvement. In essence, it's like an outsourced procurement model that's helping our customers by solving the skills gap.
Technical expertise
"Another way we help manufacturers is through our technical experts. As our portfolio includes multiple brands and suppliers, customers view our technical experts as an objective, unbiased source and trust their recommendations. We're always making improvements to enhance productivity that leads to reductions in either cost, time, or material. In fact, our experts saved a recent customer $400,000 by eliminating unnecessary labor
and equipment costs."
It's clear that MSC is a morally conscious business that is truly dedicated to the needs of its customers. As we draw closer to the end of our conversation, we're keen to hear Erik's plans for the company's next chapter. "Moving forward, we'll have a heavier focus on value added services and also on our small but rapidly growing additive manufacturing division," he suggests. "ESG will continue to dominate all businesses and will see us act with a social conscience, making supplier decisions based not only on price or quality, but also environmental impact.
"The other area of focus is technology. We have partnered with organizations like the Department of Energy's Oak Ridge National Laboratory and the University of Tennessee, Knoxville for example, to advance smart manufacturing in the US so we are at the forefront of new ideas and technologies. The world can change dramatically in such a short space of time, so who knows where we'll be in five years; we might be adjusting to modern technologies that simply don't yet exist!
"Although we're very selective, we're always open to acquiring companies that bring us new, additional capabilities and services. To give you an example, we purchased a business earlier this year, Tru-Edge, which has extended our service offering to include a custom manufacturing shop for niche and specialist tooling needs.
"While we will, of course, change and evolve over time, we'll continue to focus on making manufacturers better through the initiatives I mentioned," Erik concludes. "Whether it's providing a seamless one-stop-shop or strengthening our technical expertise, inventory management, and In Plant program, we aim to help customers find areas for increased productivity."