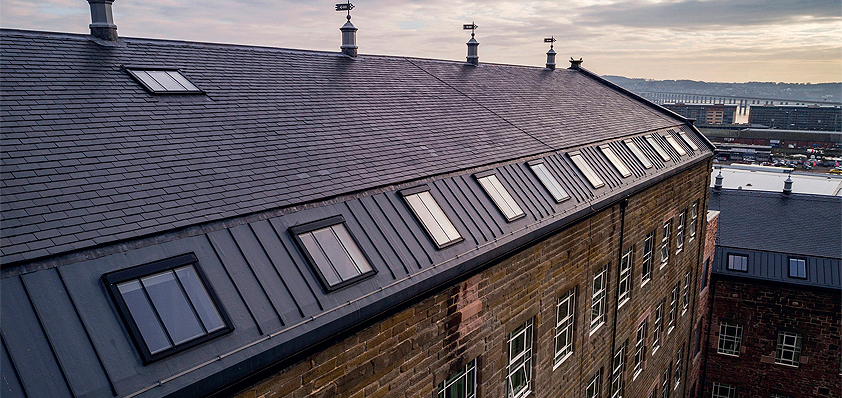 Brightening up the market
The only manufacturer of roof windows in the UK and Ireland, Keylite Roof Windows is looking to continue its journey of profitable growth in 2021
Increasingly viewed as an ideal solution to bring natural light and ventilation into a property, demand for roof windows is growing; and as the only manufacturer of roof windows from the UK and Ireland, Keylite is growing with it.
Founded in 2001 as part of the wider Keystone Group, Keylite was an established part of the marketplace by the mid-2000s and has been achieving large volumes of sales for over 15 years. Initially based in Cookstown, Northern Ireland, the company now manufactures its products in Poland, before shipping the items to a 40,000 square foot distribution center in Burton-Upon-Trent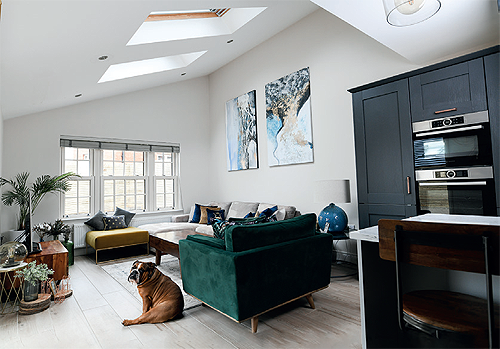 "Most of our competitors are based in Eastern Europe or Scandinavia, and although we manufacture in Poland for a number of good reasons, our R&D, marketing, and leadership team is based in the UK, so we feel we are very close to the market and it helps us to be successful," explains Keylite's Managing Director, Jim Blanthorne. "We have grown quickly over the last few years and we have got a really strong, ambitious and customer-focused team with a real can-do attitude. It's 20 years now since we started and we have just got better and better every year."
Named as one of the London Stock Exchange's Companies to Inspire Britain in 2020 Keylite's fastest selling product is a center-pivot roof window, though the firm also manufactures a range of range of blinds, timber loft ladders, flashings, electric operation kits and accessories. Always looking for ways to improve its offering, Keylite collects various data on its products and continuously reinvests in research and development projects.
"The ambition is to make a product that is really easy to install, performs fantastically well and is ultimately as good as it can possibly be," Jim says. "We've got nine patents granted for Keylite already and several more pending. In terms of new product launches for 2021, we have a solar window coming out
"Our roof windows are either manually or electrically operable, and in the past, electrical meant running a power supply to the window, which isn't always convenient. The solar roof window includes its own solar panel that will charge a battery and the battery will be used to operate the window, either from remote control or using our new Keylite Connect app. We have been extensively testing the solar window with the BRE Group in London to ensure the solar performance makes for a really high quality, high reliability product, so we are excited about its release."
Like all Keylite products, the new solar window will be manufactured in Zambrów, northeastern Poland, where the company employs a team of several hundred people to make its goods. The Zambrów facility receives continuous investment and in 2020, was the subject of a capital expenditure program to reduce costs and increase capacity, quality, reliability and safety through the extensive automation of processes.
"As part of the latest investment, we have been able to automate individual work centers in the Timber Machining Department, enabling us to join up process steps to help reduce delays and reduce our working capital," Jim reveals. "For example, during the first stage of the timber process when we bring in raw material, we now have a planer connected to a defect scanner that photos each piece of timber, sends a signal showing any defects to an optimizing saw and then the optimizing saw removes the defects. It means we can optimize the length of the input timber to the length of the windows and maximize the quality yield you can get from that natural product. We now have similar processes across the factory."
As we move into a brand-new year, the investment isn't likely to stop for Keylite and the firm has a range of projects lined up that have already received CapEx approval. Automation will remain a focus, but so will a systematic elimination of activity that does not add value.
"Since I joined the business four years ago, the task has been to grow profitably. That comes through sales and expansion, but also through reducing costs, and the best way of doing that is to streamline processes, cut down waste and things like that," Jim comments. "At Keylite, we are big on the Five S's of Lean and that is helping to transform the company for the better."
The progress Keylite has made across the business throughout the last 12 months has been all the more extraordinary considering the nature of 2020 and the seemingly endless problems created by Covid-19. Towards the beginning of the pandemic, in April 2020, sales stopped abruptly for Keylite as uncertainty reigned for the company's main customers – builders' merchants. While many firms were forced to close, Keylite remained open as an essential business, operating with a skeleton crew 'just to keep the lights on'.
"It was actually a really interesting time because it was a chance for a lot of senior people to get really close to the detail of the business again and we learnt an awful lot," Jim reports. "There was a lot of praise from the market for our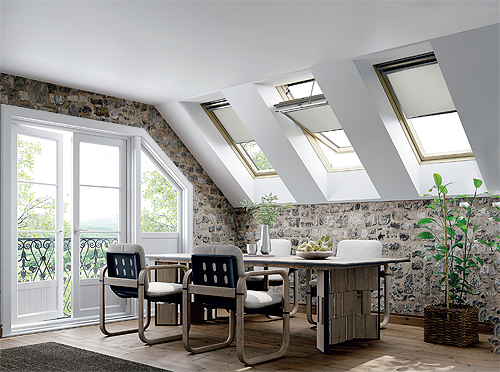 customer service and under difficult circumstances we maintained our usual levels of quality. Our Trustpilot ratings improved during the period and the people we kept in the business really stepped up to the plate."
Since April 2020, Keylite has experienced a V-shaped recovery in its sales, and levels of demand are now moving above that of 2019. As the firm continues to facilitate the phased return to work of its internal and external teams, Jim is pleased to be able to welcome back the heartbeat of the business.
"People are really key to our success at Keylite," he asserts. "It starts with recruitment and onboarding, but our objective is to always promote from within where we can. I looked at our leadership team this morning and over half of the people have been promoted to their current positions from within."
A strong believer in investing in its people, Keylite implements a training program called Keylite Academy. Internally devised and bristling with dedicated content developed by each of the company's Department Managers, Keylite Academy not only offers a structured approach to staff training, but also helps new employees feel like well-informed, formally initiated members of the organization.
"We very much foster a high performing culture here," Jim adds. "We are target driven and every role has quite a clear definition. We reward and recognize high performance and people know that if they work hard then there is opportunity to grow and develop within the business.
"Over the last few years we have coined the phrase 'One Keylite' as we try to bring all three sites closer together, whilst still empowering the individual. We take on a lot of apprentices and sponsor young, hungry staff members on university courses. That approach, and the belief we show in our people, has brought us a lot of success and we have had employees nominated for Apprentice of the Year, as well as one person that was the Builders Merchants Federation Young Achiever of the Year."
Driven by the quality of its people and the unity of its workforce, Keylite is looking to achieve more profitable growth in 2021. After proving its robustness and resilience during the Coronavirus pandemic, the company will continue to reinvest and Jim is looking forward to the opportunities ahead.
"The UK continues to have a shortage of quality housing and roof windows fit well with people's lifestyle ambitions. Be it a room in a roof or a kitchen extension, bright, open, well-ventilated spaces full of daylight are what people want from modern living," Jim declares. "The next steps for us are to work on safety excellence, quality excellence and sustainability. The latter is a little bit newer to us, but we've got timber supplier accreditation from the FSC and we are now looking deeper into waste management and energy management. All in all, it is about gathering all those strong underpinnings for the business that ensure Keylite is fit for future growth."
Keylite Roof Windows
Products: Roof windows, blinds, loft ladders and accessories
www.keyliteroofwindows.com