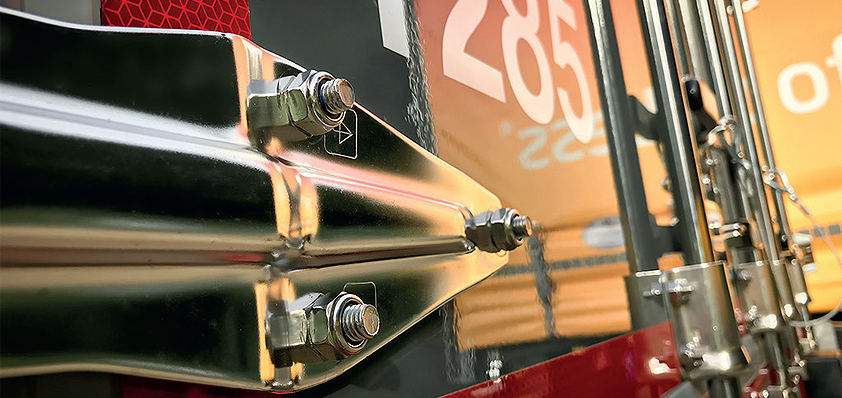 On the road again
With the worst of the Covid-19 pandemic in the rearview mirror, Lawrence David Limited is looking forward to a bright future defined by the company's characteristic brand of manufacturing innovation
When asked to sum up the last 12 months of business at Lawrence David Limited, Managing Director Andy Dodge chooses the word 'bizarre'. This is not just a comment on the unprecedented nature of keeping a company operational throughout a global pandemic, but also a reference to the incredible way the organization has dealt with the challenges.
A leading manufacturer of bespoke rigid body vehicles and trailers for more than 45 years, Lawrence David entered 2020 with an extremely healthy order book and high hopes to build on the successes of 2019. By March however, Covid-19 was making headlines and topping agendas worldwide, and the company, like others, was forced to adapt.
"We suffered like everyone else. Everybody was working from home, and as a production facility, we had to close. Fortunately, we were a key supplier to a number of essential businesses, and the transport industry was also designated as essential," explains Andy. "We had early orders from supermarkets, as well as a big order from a major online retailer, and it meant that, after about six weeks, we were gradually able to open up again, slowly bring our team back to work, and continue producing.
"Despite experiencing challenges around getting our product to customers, we only received six cancellations from 1980 equipment orders at the beginning of the pandemic. That statistic is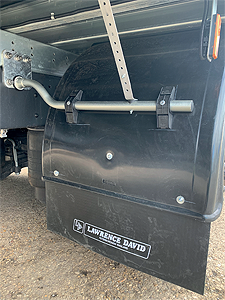 testament to our customers' belief in us and we have thanked all of them for their support – we couldn't have done it without them. Then, a few weeks into the crisis, the whole internet exploded with home deliveries. One thing we were able to do, which a lot of other manufacturers could not, was continue to produce and deliver for those delivery companies seeing huge growth. It meant it was a tough year, but we got through it remarkably unscathed."
As Andy suggests, demand from the home delivery sector for smaller truck solutions has greatly increased since the beginning of the pandemic. Lawrence David – which, even prior to the pandemic, had worked successfully with a number of supermarkets – was well-positioned to take advantage of the growing requirement.
"We've been a supplier to one supermarket for seven years," Andy reveals. "We have a production line dedicated to them and we have been able to flex that arrangement because of the way we build. We were always of the view that we would build a stock of supermarket vehicles and bodies ready to go and we were able to call upon that last year.
"Over the last 12 months, people who have experienced a home delivery shopping experience have realized its benefits. Supermarkets are making new orders, from box vans right up to delivery vehicles, and the growth they envision over the next three to five years is phenomenal."
Now, in March 2021, Lawrence David expects the majority of its annual production availability to be accounted for by the end of spring. To help improve efficiency onsite, the company has recently spent over £1.1 million on the transformation of one of its factories into a line-build production facility. The site will operate on a 45-minute takt time and Lawrence David hopes to have it up and running by Summer 2021. Similarly, the company is in the process of relocating its in-house steel fabrication business from Kettering to Peterborough. These updates, backed by parent company Wielton, will help to make production at the business leaner, quicker, and more efficient than ever before.
"I think it's fair to say that one of the great things that's happened since Wielton came on board is that they have supported us not only through investment, but also through manpower and expertise," declares Sales Director Chris Curzon. "We have experienced guys working for us, working alongside us, and helping to implement these changes. Wielton has done this kind of infrastructural update work all over Europe, so their understanding of how to make things more efficient has been eye-opening and invaluable."
2021 will also see the release of a brand-new sliding skeletal trailer unique to Lawrence David. Set for launch at the end of March, the product is expected to join composite panel solutions for dry freight as one of the company's most popular new introductions.
Though Lawrence David welcomes the short-term gains offered by the current busy market, Chris and Andy are more concerned with ensuring the long-term success of the firm. Focusing on a five-year strategy, the company hopes to solidify its long-term relationships and continue the legacy of quality that has won it so much business over the decades.
"This business has always been about longevity with customers. It's always been about relationships. We want to support the people who have supported us and take on clients on a long-term basis, rather than for the short-term gains," Andy asserts. "As a by-product of that process, I would say that our sales people are actually more like solution providers. If someone wants to put 50 pallets on a trailer, upload it more safely, move it more quickly, and do it all with more miles to the gallon, we would like to think that we have the right people here to make those requests a reality. It comes down to the fact that we want to grow our accounts. We want to be the first point of call for a customer whenever they have a requirement."
One trend that Lawrence David expects to impact the business over the next few years is the increasing demand for electric vehicles. After focusing on, and establishing, a high standard of vehicle safety, usability and fuel economy across the sector since early 2000, the company is now moving in line with the latest market requirements to produce greener, more sustainable solutions.
"As I've touched on, we built a number of electric vehicles over the last 18 months for the home delivery market, as well as heavier electric vehicles up to 26 tons," Andy states. "You talk to some heavy vehicle manufacturers and they are still not convinced that electric is for them, but based on what we've seen, a change is coming."
Leading-edge innovation is, of course, nothing new to Lawrence David. As recently as last year, the company introduced the KTL paint system as part of its 2020 chassis, increasing the longevity and life-cycle of a trailer when compared to traditional shot-blasted and painted chassis.
"Everyone might be preoccupied by electric vehicles at the moment, but in terms of bodywork, trailers and chassis, the biggest single change for us lately has been the KTL paint system," Chris remarks. "It's a pretty unique system and works in the same way as galvanizing a chassis, but with the added advantage of being able to have whatever color you want as your finished product. A grey galvanized chassis is a horrible color, but the KTL system gives you all the standard benefits, plus you can have it in green, blue or any color that matches your fleet."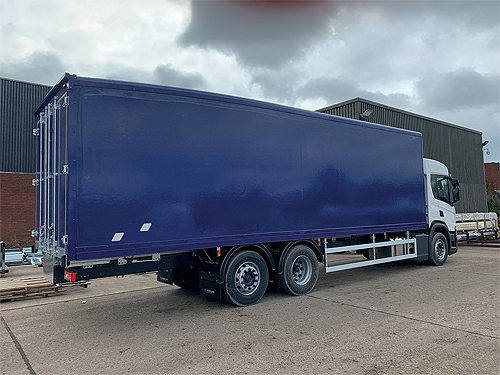 After all the obstacles and roadblocks of 2020, Lawrence David is now ready to hit the open road in 2021 and continue its journey towards growth. Over the last 24 months, since Wielton purchased the business, Lawrence David's relationship with its parent firm has proved incredibly fruitful, strengthening the company's ability to bring products into the European market. This is set to continue in the months and years ahead, with Wielton's supportive style of management encouraging Lawrence David to expand whilst retaining its identity.
"Since 2018, we have grown into Wielton, they have grown into us, and this process has enabled us to expand together," Andy notes. "There is more to come in the future too. Wielton's track record of maintaining businesses, growing businesses, and increasing the successes of businesses locally is clear for all to see. The Group's accomplishments in France, Germany, and Italy speak for themselves and I am sure we will continue to get the support we need. In fact, I have conversations with Wielton every week, so I know there are more good times ahead."
Chris is quick to echo Andy's views: "It's great to be in an environment where you truly believe that there is a multi-year plan, and where you know the business is committed to the next five years, rather than just the short-term gains," he says. "It makes an awful lot of difference – not just in employee satisfaction, but in the foundation it affords us when building relationships with customers."
Lawrence David Limited
Products: Rigid body vehicles and trailers
www.lawrencedavid.co.uk