Long-term quality
Lawrence David Trailers recently had the majority of its business acquired by Wielton, which will enable the manufacturer of trailers and truck bodies to grow its product range in the UK and provide it with a multitude of opportunities to expand in the Europen market
According to Andy Dodge, Managing Director of Lawrence David Trailers, the secret to the lasting success of the manufacturer of rigid truck bodies and trailers, is its ability to provide customers with exactly what they want. As Andy puts it, "we sell them what they want and not what we want to sell them, and this has been going on for 46 years."
Established by Lawrence Marshall out of a rented Nissen hut near Peterborough in 1973, it did not take long before the company established a reputation for quality and forward-thinking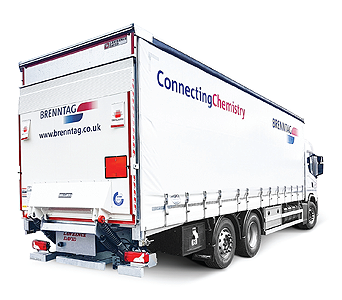 engineering. "Everything that we put together is built for longevity. The time and effort that go into designing the product, allows us to offer longer warranties than our competitors, because we know how good it is and that it is going to last. It is a true testament to the quality of our work that our products are Tier 1 within the financial industry and what I mean by that is that a bank would put a higher residual value on our trailers and bodies than the majority of our competitors," Andy maintains.
Another indicator of Lawrence David's respected status within the market, is the very high customer retention rate the company has kept throughout its history. With 90 per cent of its business generated by repeat orders, it is no surprise that customer care is pivotal to the manufacturer's operations. Andy elaborates: "There is a lot of hard work involved in selling a truck body or a trailer to a client, but it is even harder to retain this client. It all starts with delivering on time and to the right standard. After that, you need to maintain this consistency and continue delivering on your promises without compromising the quality of the products."
September of last year was a time of important changes for Lawrence David, such that these are expected to ensure the prosperity and growth of the business in the years to come. It was then that Europe's third largest semi-trailers manufacturer – Polish-based Wielton – acquired 75 per cent of the Lawrence David group, opening up a host of new opportunities for the latter.
"The transaction has certainly given us some better economies of scale and will allow us to add a number of new models to our portfolio in the coming 12 months. We are looking to introduce products like tippers, flatbeds, and low loaders, to mention but a few, which will definitely give the business a real push," Andy enthuses.
Speaking of the rationale behind the merger, he adds: "Wielton first approached us at a time when we were just getting into the process of starting to build our own chassis. We do not produce these currently, using a competitor from the UK as a supplier. While our relationship with this manufacturer has been excellent, there is still a risk of potential supply chain issues, which we had to mitigate. Just then, as we had decided to commence production of chassis, Wielton came to us to discuss the feasibility of teaming up with them.
"There are around about 14,000 chassis produced every year by Wielton and when you put the extra 4000-5000 that we need, you can imagine the growth opportunity that is in for their group to establish a strong presence in the UK market. We were deeply impressed with Wielton's senior management team, the ethos of the company, the strong work ethic, and the second-to-none facility they operate in Poland. They truly ticked all the boxes for us, but the one thing that won us over, was their vision of how they should develop their businesses across Europe. As they had already acquired some well-known brands in France, Germany, and Italy, their strategy was to leave these to trade under their own names. They wanted to keep the local feel of a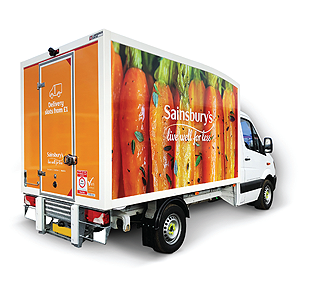 business, while offering their support as a larger brand, whose resources could help these companies expand accordingly," Andy explains.
Even before the merger with Wielton, Lawrence David already had its own development plans, which the company advanced by virtue of a £3 million investment in its steel fabrication capabilities. "We purchased a new laser with an automated loading and warehousing system, along with three new press brakes. This proved a catalyst for the complete change in the mode of production we are presently putting in place. Starting from the second week of August, we are going to a fully-automated line of production, having brought some lean manufacturing processes to increase our capacity and give ourselves some very good stabilisation," Andy reveals.
Moving onto the recent additions to Lawrence David's product portfolio, he highlights the dropside body with its cross-machined aluminium flooring, which marks a departure from traditional timber flooring. "We have been experimenting a lot, because we firmly believe that in 2019, the industry should be moving away from timber-based products. We now have a huge offering of composite panels, which we are using to build trailers and truck bodies that are fully recyclable and easier to repair.
"Some of these ideas of ours are also finding application in the trial project we are currently doing with Tesco for the development of several double-deck trailers," Andy continues. "The truth is that costs have gone up for operators, given the pound's weakening due to the uncertainty around Brexit, and the fact that we buy the majority of our products from Europe. Therefore, we have had to become more efficient and inventive in producing our trailers and bodies, in order not to pass this cost onto the customer."
Another trend that has been observed by Andy sees customers looking increasingly for a 'from the cradle to the grave' type of service. He expounds: "People want us to be a one-stop shop and this is what we are essentially, as we offer a number of complementary services. Customers want to be able to buy a trailer, they want somebody to maintain and track it, and they want to be able to hand it back at the end of a period, and then take a new trailer. For example, we have a very competitive solution for tracking trailers that has proven very successful with some of the UK's largest operators. In addition, we have our repair and maintenance business, which is a division of Lawrence David that was not purchased by Wielton, but that adds significant value to our overall proposition."
Despite the challenging first half of 2019, Andy is confident that the market conditions for Lawrence David will remain favourable in the long-term. He concludes: "Every product that you have got in your house has, at some point, been on the back of a truck, so, we have got to keep moving goods by road one way or another. The smaller home delivery market is only going to grow and we also look forward to bringing some of Wielton's products into the UK to expand our offering. Together with this, we feel that the pillarless products we offer, will have a greater appeal in the European market in the coming years, so we are certainly not short of opportunities, going forward."
Lawrence David Trailers
Products: Trailers and rigid truck bodies