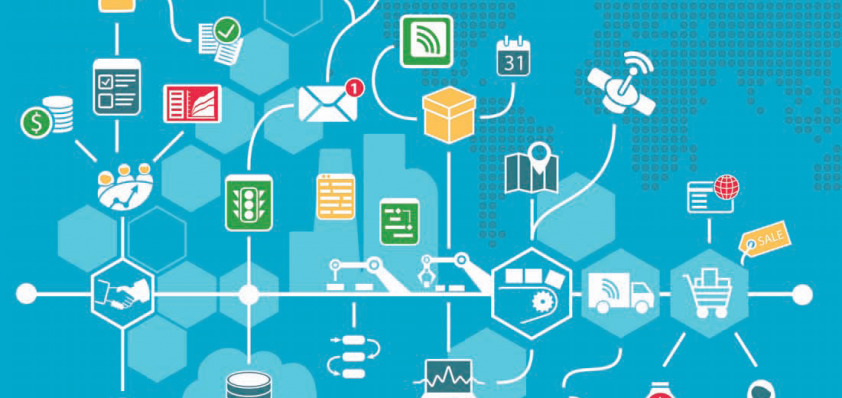 MANN+HUMMEL Filtration Technology (Poland)
Filtering opportunities
With 35 years of industry experience, MANN+HUMMEL Filtration Technology Poland sp. z o.o is a leading filter manufacturer to both domestic and global export markets
With in excess of 60 locations around the world, the MANN+HUMMEL Group represents a business that has grown from humble beginnings to become a specialist in the manufacture and supply of air, fuel, centrifugal oil and industrial filtration systems and components, as well as blow and injection moulded components. The wider MANN+HUMMEL Group is a family-owned venture that employs around 16,000 people globally and generates recorded sales valued at circa €3 billion annually. During 2016 the Group acquired the Affinia Group in a transition that added approximately 4500 employees, around ten locations and further sales of €900 million to the businés.
MANN+HUMMEL Filtration Technology Poland sp. z o.o represents a local subsidiary of the wider MANN+HUMMEL Group from its production facility located in the town of Gostyn, which is a favourable position less than 300km from Poland's capital Warsaw. The facility was established in 1982 and operated under the name of Wix-Filtron sp. z o.o. until May 2016 when it was incorporated into MANN+HUMMEL as part of the firm's acquisition of the Affinia Group. Today the plant joins MANN+HUMMEL in the production of in excess of 2700 filter products to the automotive industry across several applications including cabin filter, fuel filter systems, crankcase ventilation, oil filter systems, air induction systems and water filtration. With a proven track record of high-quality manufacturing in this field, the company has built a strong client portfolio of major car manufacturers that includes leading names such as Aston Martin, Ford, GM, Jaguar Land Rover, Lotus, Mercedes-Benz, Suzuki and Volkswagen Group, as well as the iconic motor cycle manufacturer Harley-Davidson.
MANN+HUMMEL Filtration Technology Poland currently represents the Group's second largest plant, employing a workforce of around 1800 employees. Presently approximately 50 per cent of the plant's output is exported to clients around the world to markets including the UK, Ireland, Germany, France, Norway, Sweden, Finland, Switzerland, Greece, Italy, Portugal, Bulgaria, the Czech Republic, Hungary, Ukraine and Russia, with the facility's manufacturing capability receiving a recent boost through an ongoing programme of investment. During 2016 MANN+HUMMEL invested $11 million (€10.33 million) into extending the Gostyn plant and investing into new machinery, in order to further increase the manufacturing capacity and efficiency of the site. Throughout 2017 additional investments valued at $9 million (€8.45 million) are planned at the site to introduce greater manufacturing capacity. MANN+HUMMEL currently manufactures 90 million filters a year in Poland, which is supported by two distribution centres located within the UK and Russia.
The acquisition of the worldwide filtration business of the Affinia Group brought the globally renowned WIX Filters and FILTRON brands into the MANN+HUMMEL portfolio and represented the largest single purchase in the company's history. Since incorporating the Affinia Group, MANN+HUMMEL has worked hard to share know-how between the two companies, as well as to bundle the competencies and cement the customer relationships of each business. "The addition of the WIX and FILTRON brands to MANN+HUMMEL strengthen our global presence with an expanded product portfolio and access to new markets," said Alfred Weber, President and Chief Executive Officer of MANN+HUMMEL. "Our joint 150 years of experience, complementary competencies, and 20,000 valued employees worldwide ensure that we will continue to grow and serve our customers with the best in filtration solutions."
Approximately 85 per cent of the Group's sales are generated within the automotive sector, however while this represents a core area for the company, MANN+HUMMEL has taken other areas into consideration as it continues along its 'Strategy 2022' framework. MANN+HUMMEL currently holds more than 3000 patent applications, patents and registered designs, which it has developed through the use of several instruments to drive innovation management. One example of this is the Group's implementation of its 'Open Innovation' process. MANN+HUMMEL increasingly works in close collaboration with its own suppliers to together identify and utilise innovation potential. Open Innovation makes it possible for the company to explore new paths, promote innovation and to reveal potential opportunities throughout the industry.
During the coming months MANN+HUMMEL will continue to integrate the Affinia Group into its business, while further working on improving its technologies in all areas, ranging from automotive to industrial air. The company is already a market leader in the filtration segment and is keen to continue to grow within this market, while breaking new ground in areas that it does not currently serve or has a smaller involvement in. MANN+HUMMEL is involved in a lot of basic development, in respect to manufacturing, specification and further development of its filter media and on-going investment into its facilities within Poland and around the world will remain as an important strategy throughout 2017 and beyond. This will enable MANN+HUMMEL to tackle challenges such as the recent Brexit decision to the manufacturing sector and to further embrace new technologies and ideas.
MANN+HUMMEL Filtration Technology (Poland)
Products: Specialist filtration products