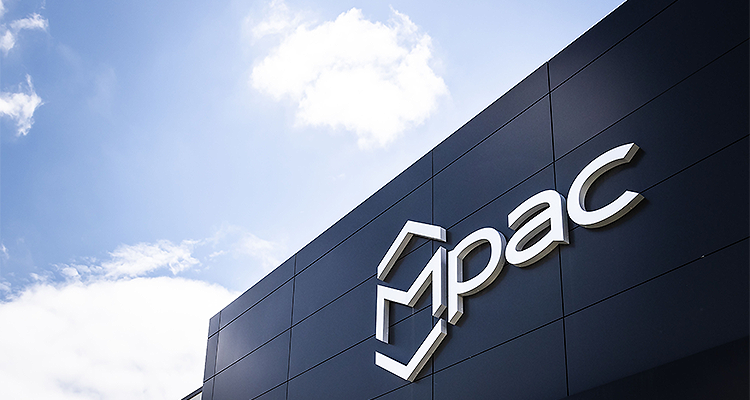 Mpac's transformation over the last decade is to be marveled at  
Adam Holland, CEO, started his professional journey as a Cambridge physicist. Upon graduating, he moved into the space industry to develop power systems for satellites, which was followed by a number of other roles in aerospace, defense, energy and oil & gas. After a shift across to work for Siemens and then JCB, he joined Mpac in November 2022.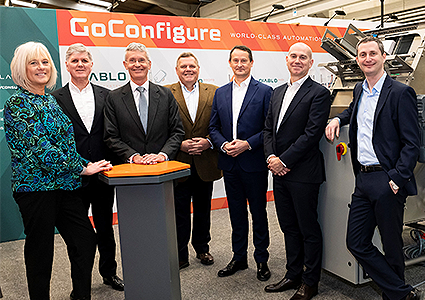 "The companies I work with have three common themes," he opens. "Firstly, they have all been engineering and technology-based businesses. Secondly, they offer a combination of B2B products and services, typically in capital equipment, and finally, they have all operated globally.  For me, these factors are very important.  
"When I initially joined Mpac as COO last year, I found myself instantly at home. 
I understand how the business works, what it's trying to do, and I'm really excited to have entered the packaging and automation space at this time, working with fast-moving consumer goods. Since being appointed CEO at our AGM just a few weeks ago, I'm thrilled to have the opportunity to make a real difference for our people, customers, suppliers, and shareholders. 
"When we talk about Mpac, we tend to say that we make the machines that assemble and package the products that millions of people across the globe depend on," Adam explains. "It's a simple description, but it's also a really powerful statement to stand by. Ultimately, we're an engineering and technology business, with an incredible team of engineers. We're machine builders, who develop incredible equipment at the very heart of our customers' production facilities." 
The company was established in 1874 and went by the name Molins until 2018. It originally found its feet and became a big player in the tobacco industry, producing machinery for tobacco manufacturers.  
"We've transformed as a group over the last six or seven years," Adam continues, "exiting tobacco entirely, and re-focusing on the sectors that we operate in today: food and beverage, healthcare, and clean energy. All of our key skills in machine building and automation have been carried through the entire way.  
"The way we are developing the company has changed too. Alongside strong organic growth, we have begun to grow through strategic acquisitions as well. In 2019 we bought the Tadcaster business that today operates as our worldwide headquarters, and in 2020 during lockdown we acquired Switchback, a US business based in Cleveland, OH. It's all part of the journey, and we're just getting started." 
Around half of Mpac's capacity is dedicated to its food and beverage customer base, whilst 30 percent is committed to healthcare, and the remaining 20 percent to clean energy and other areas, such as the manufacturing equipment for producing lithium-ion batteries.  
"We make machines that assemble products, fill and package them into cartons and cases, and stack them onto pallets for distribution.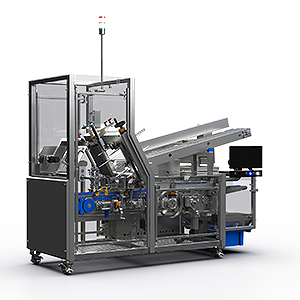 We're increasingly offering our customers a full production line, whether they're a small business investing in automation for the first time, or a much larger multi-national company with plants all over the world, looking to rejuvenate its footprint or to expand it further. We scale to fit. It's always about achieving high-speed and it's always driven by data. We love to tackle the really challenging engineering problems that our customers face, and that other organizations can't solve. 
"Sustainability is really important to Mpac. Our customers choose the packaging materials that they run through our machines, but we can play a significant part in helping them to reduce the environmental impact. It's something that Mpac is deeply passionate about. We help to design equipment that can operate with thinner materials, with less waste, lower power, and higher overall efficiency. Similarly, we are very focused on the elimination of single-use plastics and have actually just launched a new machine that can produce cardboard alternatives to the traditional plastic trays that you might find in a biscuit selection box for example.  
"I may be Chief Executive at Mpac, but I'm also a father, and a member of the wider society," Adam states. "Every one of us today is concerned about the climate crisis and our impact on the planet. Sustainability is increasingly at the heart of everything that we do.  We don't always get it right, but we're always learning, and it really matters to us.  For many years now we've placed great importance on energy efficiency and investing in the Overall Equipment Effectiveness (OEE) of our products. This is something that's key to our customers as well. 
"It's not just about innovation in material selection, equipment design and the production processes that we develop for our customers. Our machines operate for many, many years. Last year, 25 percent of our business was focused on providing service support to existing machines, a figure we're aiming to push to 30 percent. We are increasingly seeing the benefits of digitalization, and the data that we can draw from machines. This helps us to eliminate waste and improve efficiencies by redesigning and upgrading existing equipment and taking those improvements into account for future models. There's a lot we can do, and we feel an enormous obligation to center our thinking around it." 
As talk turns to the future, it becomes apparent that it's a topic at the top of Adam's agenda. "I think about where I want us to be in the future, all the time," he concludes, "and I always come back to the same points. I see us building trust with our customers, from the smallest family-owned operations taking their first steps in automation, to the largest multi-national corporations looking to continue their growth on a global scale. I see this trust being built by great people, 'Mpac people' with a deep understanding of our customers' businesses, through innovation, and a truly collaborative approach to help our customers to automate the ways that their businesses work. 
"When I think about it, really, our machines are fundamental to the ways that our customers can assemble and package their products, which puts us at the heart of their processes. So, where do I see Mpac in five years' time? I see us leading the way in automating product manufacturing, assembly, and packaging processes for our customers; that's where we're going to be."