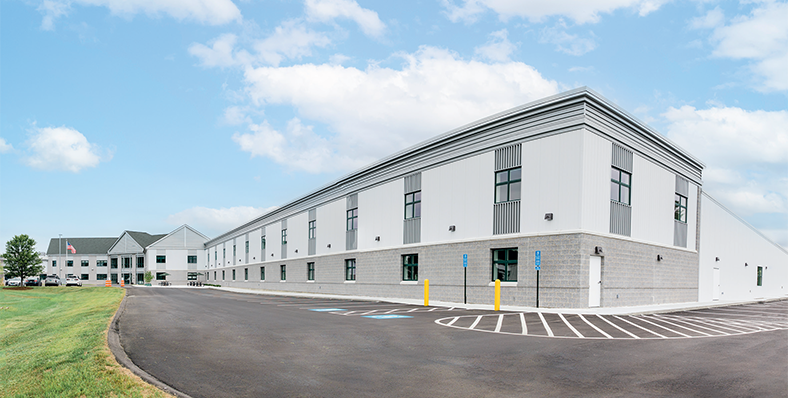 Medical marvels
Providing innovative and dependable medical technology solutions for over 37 years, Putnam Plastics is an industry pioneer that continues to grow and evolve
'What design solution do you need?' This is a question that Putnam Plastics asks customers on a daily basis. From high-end catheters to custom medical devices, whatever the client might request in reply, Putnam has, for 37 years now, built its reputation on coming up with the answer.
A leader in medical extrusion technology, Putnam continues to pioneer innovative solutions to medical challenges. With the help of its coextrusion and tri-layer extrusion technology, the company has paved the way for advances in tapered, multi-lumen, braided shafts, among many other technologies leaving a lasting impact on the industry, worldwide.
"Founded in 1984, Putnam began life in a standard two-bay garage, where the company performed its first work – a complex three-layer extrusion," says company President Ryan Dandeneau. "By 1988, Putnam had broken ground on a 38,000-square-foot facility at 130 Louisa Viens Drive in Dayville, Connecticut, and soon enough, in 2013, we expanded again, creating a 93,000-square-foot site, just down the road. This new facility is known as our corporate headquarters and houses both our New Product Development and R&D teams, along with new production lines."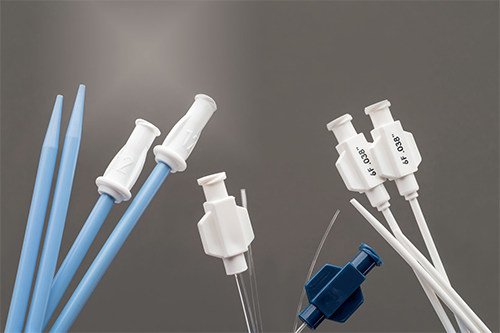 As Ryan suggests, today, Putnam is a highly sought-after partner to more than 500 medical device companies, across 36 countries, in all stages of the product life cycle. Backed by its ISO-certified facilities, and strengthened by a team of more than 400 skilled employees, the company is capable of taking on projects that others cannot, making it a one-stop-shop for thousands of medical plastics solutions.
"From extrusion equipment to catheter reflow and lasering, we have hundreds of customized pieces of equipment that were built or tailored by our in-house machine build team, which means we can create unique profiles and we have tighter control on dimensions than our industry peers," Ryan states. "Along with the obvious benefits of having our own tooling design and build team, which has been part of our core since the mid-1980s, we are continually reinvesting in the business to support new challenges and are constantly developing new technologies.
"At Putnam today, we can provide custom thermoplastics extrusions, thermoset polyimide tubing, and complete catheter assembly solutions for medical catheters and minimally invasive devices. Our modern offering includes prototype development through manufacturing of single lumen, multi-lumen, coextruded, braided, coiled, and wire reinforced tubing, as well as wire coating, bumped, tapered, and intermittent extruded tubing. Beyond this, our finishing operations consist of tipping, precision cutting, precision machining, hole punching, RF welding, printing, plasma etching, annealing, insert molding and overmolding, laser welding, laser machining, and more capabilities."
Valuable knowledge
Having adapted and evolved in line with market changes and demands over the last four decades, Putnam – as its product range suggests – is now predominantly focused on delivering medical applications. In fact, as much as 99 percent of the company's current business is medical-related. Along with this specialism, and the valuable knowledge that accompanies it, Putnam customers benefit from a business determined to tackle technologically complex extrusions and components that other firms wouldn't give a second glance.
It's a recipe that makes for a clear industry leader that delivers not only in theory, but in practice.
"With everything from tool making to new product development and production all under one roof, we are able to offer reduced lead times and shorter supply chains than most of the market," Ryan points out. "A true leader in technology, we can reduce cost through automation and are always open to the newest, most efficient ways of doing things. Pricing is fair and we maintain world-class quality, but most importantly, we treat people well – both customers and colleagues."
People, as Ryan alludes to, have always been crucial to the success of Putnam. The business, as a result, continues to find ways to improve the work/life balance of its workforce. As of October 2021, a 6000-square-foot gym, health & wellness programs, bonus initiatives, company events, and a deeply-ingrained family culture help the firm to maintain long-lasting employee tenures and loyalty across all departments.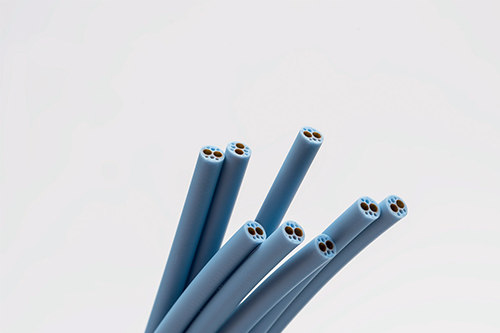 As Putnam's efforts with its employees illustrate, the company cares about relationships and this sentiment stretches to its supply chain. "Supplier relationships are very important to us," Ryan asserts. "Prices are constantly going up on raw materials globally and recent events have caused concerns with raw material availability, but we can leverage long-term supplier relationships to attempt to secure the resin necessary to support growth."
Recession-proof
Over the course of the last two years, relationships have, unsurprisingly, proved more important than ever for the business as it battled through the difficulties wrought by Covid-19. Focusing on its core specialities – challenging projects requiring tight tolerances in the cardiovascular and neurovascular arena – the firm has managed to continue growing in spite of the pandemic.
"The medical industry tends to be somewhat recession-proof," Ryan remarks. "There was a slight hit in elective procedures in 2020, but growth in Covid-19- related programs outweighed that dip. Each year there are new device designs being developed and as those products transition into full-scale production, we will see even more growth."
In order to support the company's growth, in July 2021 Putnam completed a 57,000-square-foot expansion to its corporate headquarters. The added space, Ryan says, will help the company continue meeting the growing needs of its medical device partners in a variety of ways.
"Benefits of the expansion include the addition of space for new machinery and more employment opportunities, as well as being able to keep everything under one roof, providing customers with quicker overall lead times and speed to market. Also, by adding on to the existing facility, Putnam is able to avoid unnecessary duplications in personnel that are common when creating new divisions in different locations. This helps to minimize logistical issues, whilst increasing overall efficiency."
Protecting the planet
As Putnam looks to the future, it's worth noting that the company's 2021 expansion is not likely to be its last. Having recently renovated a 20,000-square-foot space adjacent to its headquarters, the business is now validating a 5000-square-foot cleanroom to support its two latest programs – one of which is already heading to market.
"On top of all this," Ryan reports, "we recently invested over $1 million into solar car ports and rooftop panels for our facility. Sustainability is an increasingly important focus for us and the installation of these car ports will help decrease our overall carbon footprint. It also furthers our commitment to protecting the planet for future generations through the utilization of green energy."
In terms of Putnam's long-term prospects, Ryan does not see the company's recent growth surge slowing down any time soon. Already preparing to ride the firm's current positive trajectory well into the future, Putnam's President is looking to add fresh talent to the organization's ranks, as well as launch several development programs for the conversion to larger production volumes over the next couple of years.
"Both people and equipment will be critical to our success going forward," Ryan confirms. "We have the space and are constantly investing in new equipment to support that growth. Our strategy is to continue targeting challenging, but high value applications in the medical device industry and keep manufacturing in the United States."
"Our most immediate next step is to sure up our growth by adding personnel. We have over 50 positions open for talented, hard-working people and we can't wait to welcome great new colleagues into our team. It's a tough time to hire, but we know that if we can get the right new employees on board then we can maintain double-digit growth."
Putnam Plastics
www.putnamplastics.com
Products: Medical plastics solutions