Through difficulties or acquisitions, patients are at the heart of Recordati
Established in 1926, Recordati is an international pharmaceutical group with more than 4000 employees worldwide. It is dedicated to the research, development, manufacturing, and marketing of pharmaceutical products, with a particular specialism in pharmaceuticals for cardiovascular, urological and rare diseases disorders. Headquartered in Milan, Italy, the business has a strong global presence, with operations throughout Europe, the US, Canada, Mexico, Japan, and Australia, to name just a few!
Manufacturing Today sat down with Roberto Teruzzi, Executive Vice President of Group Industrial Operations, to discuss the company's growth through acquisitions and how it has navigated various challenges over the last few years. Roberto is joined by Fernando Catrambone, Pharmaceutical Chemicals Senior Director, and Jonathan Humphreys, Manufacturing, Science and Technology (MSAT) Director.
With more than 25 years of scientific experience, Fernando is extremely keen on continuous education and emphasizes his passion for research and development within the company. His day-to-day role is to ensure the Chemical Division provides high quality products and services to the wider group and to external customers. Jonathan, however, joined Recordati through the acquisition of EUSA Pharma (EUSA), a UK-based biopharmaceutical company focused on rare oncology diseases. Having recently completed the acquisition process (at the end of 2022), Jonathan brings valuable insights on internal and external relationships to our conversation.
A common goal
Returning to the business itself, although it produces pharmaceuticals for a vast range of medical conditions, the acquisition of EUSA has accelerated the group's focus on rare diseases. "The backing of a global pharmaceutical company with an established reputation like Recordati's is hugely exciting for everyone at EUSA," recalls Jonathan. "It gave us increased stability, and an ability to invest in our products and expand into new global markets.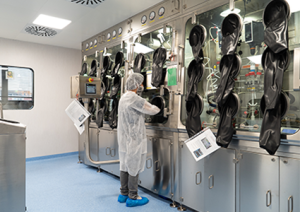 "Recordati has accepted and welcomed EUSA on board, with our teams and management smoothly adapting to new structures," he continues. "I believe that we have added value to the Recordati family, and we are all pulling together to achieve our common goal – to continually improve our products to best serve our patients."
"I strongly agree," replies Roberto. "The former EUSA has a high level of competence and experience that we didn't want to lose through the acquisition process. The combination of different experiences and professional pathways contributes to a better result compared to what the two companies would have achieved independently."
Nowhere is this fusion of resources more valuable than in producing pharmaceuticals for rare diseases. The acquisition of EUSA has incorporated its expertise on rare conditions and oncology into Recordati's reputable portfolio. Defined as a condition affecting fewer than five individuals per 10,000 people in Europe, or fewer than 200,000 Americans in the US, rare diseases are typically under-researched.
Advanced treatment options
However, the group's subsidiary, Recordati Rare Diseases, is one of the most research-active companies in its field, continuously striving to uncover opportunities that address gaps in healthcare. Believing that every individual has the right to effective treatments, it focuses on helping people with few or no available options. It is particularly passionate about the fight against cancer, providing physicians and patients with advanced treatment options and supportive care products. At a practical level, a new, direct distribution and packaging system enables Recordati Rare Diseases to deliver small quantities of specialist products across the globe, often with short notice.
On the topic of acquisition, Recordati also obtained a rare disease product from Novartis in 2019, which has enabled it to operate a unique production technique in Basel, Switzerland, based on a patent held by Novartis. "We gained the technology to produce specific rare diseases pharmaceuticals, which uses methanol to slowly release
microparticles," Roberto explains. "We also took over the manufacturing plant within the Novartis campus, which has enabled us to continue providing patients with these treatments in exactly the same way as before."
Improving lives
Although the business is experiencing growth and success with its recent acquisitions, it hasn't necessarily been an easy ride. "Following the extremely difficult global events of COVID-19 and the war in Ukraine, the healthcare and pharmaceutical industries are experiencing a challenging and ever-changing environment," states Roberto. "The behavior and attitude from patients, healthcare providers, and customers changed during the pandemic. Then, the outbreak of war in Ukraine consolidated these changed attitudes, as well as having a huge impact on our supply chain.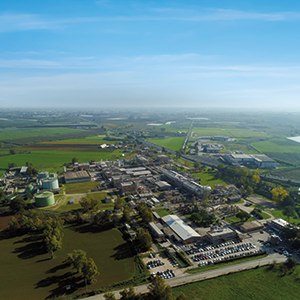 "The pandemic caused a scarcity of products, components, and specific materials for a long period, which forced all health and pharmaceutical companies, not just Recordati, to adapt themselves and independently manage the production supply chain," he continues. "We were extremely proactive and came up with clever, creative ways to manage production, as our major priority is to ensure patients can always get the products they need, available in good time, and with the high-quality standards they are accustomed to."
Jonathan shares Roberto's views on the supply chain: "Components that would previously take three-to-six months were taking 18 months, or even longer, to arrive. Part of this was due to the demand that mass COVID-19 vaccine production placed on available materials in the supply chain. On the other hand, vaccine production shed a positive light on the pharmaceutical industry as a whole. People began to appreciate and value the crucial role of the industry in wider society, especially as countries began to reopen after the pandemic!"
Fernando adds, "From the manufacturing point of view, in order to mitigate potential future supply issues, we are currently running numerous projects to enhance efficiency and increase our service levels. Overall, the main objective is to continue being a reliable, trustworthy partner for our portfolio of customers and therefore ultimately our patients."
Moving forward, the company's goals for the future are not driven by profits or numbers, but instead driven by people. "The major goal is to ensure that our patients are not going to suffer from our lack of supply or product availability," says Roberto. "As with any other company, we must ensure we can generate enough contribution to sustain all our current activities. In terms of future investment, this will be guided by our patients and how we can further improve their lives."