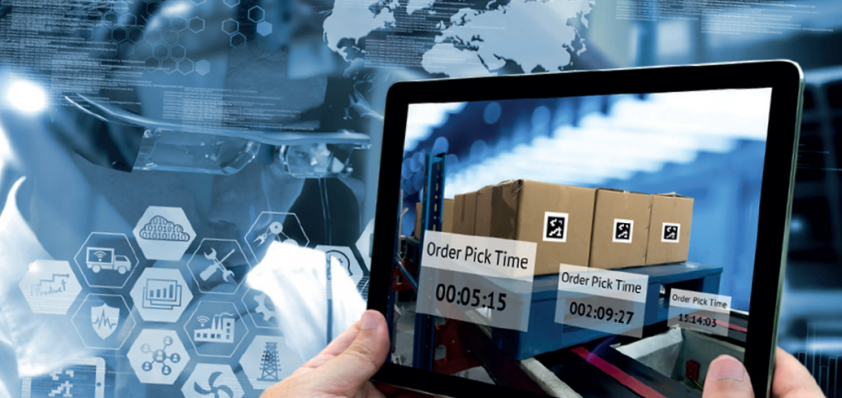 Businesses have done a brilliant job during the pandemic, with many reacting with unprecedented agility and awareness, by switching up their product lines. Manufacturing has been central to retaining business and fulfilling demand for new types of products during the last six months. Gin companies have pivoted to produce hand sanitizer, a vacuum cleaner company has developed new ventilator designs and an electronics giant has started producing face masks.
A whole host of companies around the globe have risen to the challenge and rapidly repurposed their production lines to meet acute shortages, from PPE and other medical supplies, to household hygiene products. As well as bringing in critical revenue during the resulting downturn, pivoting like this has also bolstered the feeling of community spirit in helping to combat Covid-19. The lasting results are clear: the manufacturing industry will benefit long-term from this burst of innovation and collaboration.
Adapt to survive
Of course, drastic changes to product lines come with challenges, from initial design through to production. Regulatory bodies must now be willing to flex the rigid rules usually in place, wherever possible, to support manufacturers, as businesses make the best out of a bad situation and work towards a common good. For example, the UK Government's Medical and Healthcare Regulatory Agency (MHRA) published guidance on the 'minimally acceptable' performance standards required for ventilator designs so manufacturers are clear on what requirements they must meet.
Advanced digital design and 3D printing are just a couple of the innovative technologies that have enabled companies to produce medical-grade visors for healthcare and personal service professionals – and these must meet strict criteria. Technology can enable all parties to be more resilient, with this consideration in mind.
Ensuring flexibility in the manufacturing model
With social distancing measures in place and workforce safety front of mind, manufacturers must be able to react to the derailment of their usually efficient supply chains and production lines as workers ease back onto the factory floor. Gartner reports that up to half of workers will be unable to continue their jobs on site as a result of the distanced safety measures now applied, which creates a significant problem as most factories are not fully automated or designed to be operated remotely.
McKinsey highlights that the response taken to this situation will be crucial, with digital capabilities appearing critical to the solution. It argues that manufacturers must act now with the 'flexibility and resilience needed to mobilize in unfamiliar territory.'
Unlocking the value of Industry 4.0
Prior to the pandemic, it could be argued that digitalization was a 'nice to have' rather than a 'must have', but things have changed. Companies must accelerate their moves towards a digital-first strategy and look to scale up their automation throughout – not only on their production lines, but also in the back office.
Industry 4.0 underpins resilience by providing real-time visibility into raw materials, workforce and products. Smart, connected technologies that can enhance automation, machine-to-machine (M2M) communications, production-line monitoring, predictive maintenance and analytics for smart decision-making will be essential in providing the real-time intelligence manufacturers need for future resilience. Multiple sections of the production line can be enhanced to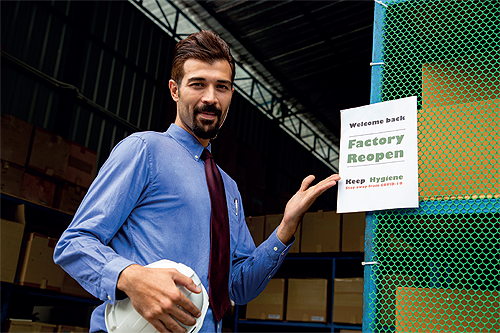 speed up production, switch product lines, improve quality control, create more personalized products and reduce downtime.
Not only this, but AI and machine learning can be utilized to continually monitor and assess production plans. Augmented Reality (AR) can be deployed to speed up training for assembly tasks and assist with complex assembly tasks or the maintenance of equipment.
Naturally, with new technologies come challenges and as IoT proliferates within the industry there are security issues to consider too, as more devices become connected. Chief among the considerations are ensuring an organization's IP is protected and that customer information is secure. In addition, IT and operational technology (OT), traditionally separated, must now integrate to encourage a more collaborative, secure environment.
A return to domestic manufacturing
With the complications resulting from the pandemic hitting supply chains and the complex transportation logistics of many manufacturers triggering concern about dependencies on other nations, there is talk of a turn back towards domestic manufacturing in some sectors.
Governments will inevitably see this as a route to greater sustainability for critical supplies and hail it as good news for hitting environmental targets, with resulting reductions in many enterprises' carbon footprints improving responses to the climate change threat.
Alongside robotics, which will also help to optimize operations, reduce costs and increase speed, resilience can be built within the supply chain with an increased reliance on nearshoring. According to a recent EY survey, 56 per cent of businesses believe this may trigger a 'reversal in globalization' through major supply chain restructuring to enable greater agility.
From the ground up: resilience in the supply chain
One of the hardest lessons from Covid-19 has been that resilient supply chains are crucial. Manufacturers must implement and regularly update robust risk management and business continuity strategies, and also ensure that processes and tools created during the crisis management period of the pandemic are formalized. Supply chain vulnerabilities must now be monitored constantly and over time, stronger supplier collaboration will also help to reinforce the supply chain ecosystem to boost resilience across the board.
Technology will, of course, be the key enabler here, with techniques such as 3D printing gaining traction as manufacturers look to improve results on speed, cost, precision and materials. Technology will also play a role in improving health and safety and reducing human-to-human interaction whilst social distancing is still a significant factor in keeping the risk of virus transmission down.
In this emerging low-touch economy, manufacturers must take this opportunity to instigate a strategy of digital-first operations. This will not only improve their resilience, but also give them the clear visibility of their operations overall: order status, inventory and supply chain, as well as workforce needs. This will allow them to adapt accordingly when disruption occurs in future and help them to weather any storm.
Frank de Jong
Frank de Jong is Senior Digital Business Consultant at Orange Business Services, a network-native digital services company and the global enterprise division of the Orange Group. It connects, protects and innovates for enterprises around the world to support sustainable business growth. With companies thriving on innovation, Orange Business Services places its customers at the heart of an open collaborative ecosystem.
www.orange-business.com/en