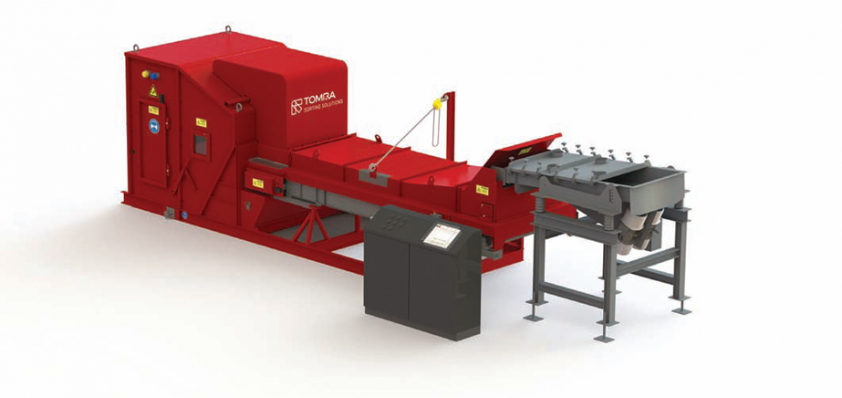 Innovation for the world
Norwegian sorting equipment manufacturer TOMRA demonstrates the importance of innovation as it sits at the top of its field in a number of industries around the world.
Today's TOMRA Sorting exists as a global leader of sensor based solutions with the highest market share across its sectors, supplying customers around the world with sorting and processing solutions to optimise resource productivity and deliver a more sustainable process.
The TOMRA group, with 2400 employees, turned over 550 million euro in 2014. The Norwegian company has cemented its position in the market through a programme of cutting edge innovation and rapid growth. The company began its life of success in 1972 when brothers Petter and Tore Planke set out to solve a problem encountered by businesses across the country that wanted a system to return empty bottles. The brothers set about producing their first innovation and by the end of the year they had 29 machines installed across Norway, and a year later they had distribution agreements throughout the rest comof Europe and the USA. From that point on TOMRA has grown from strength to strength, remaining ever committed to its ability to innovate with new solutions that put it ahead of its competitors. At present approximately 11,500 TOMRA Sorting units are installed in over 80 countries around the world.
Throughout the start of the twenty-first century, TOMRA embarked on a strategy of acquisitional growth to diversify into the sorting industry to grow the business and increase revenue. During this period the company added companies such as TiTech, Orwak, Commodas, Ultrasort, Odenberg and BEST Sorting into its portfolio, and the company entered the food, mining, and speciality products sectors and complemented its already strong recycling offering.
One thing that has remained a constant in TOMRA's life is innovation. "Technology is the cornerstone of everything we do," says Executive Vice President and CTO, Head of TOMRA Sorting Solutions, Volker Rehrmann. Illustrating this and indicating the success of the company's move into the food industry; in 2015 TOMRA became the recipient of the Innovation Award at the World Nut and Dried Fruit Congress in Turkey. The award was for the company's new Nimbus BSI technology, a free fall sorting machine with Biometric Signature Identification (BSI), which meets the high expectations and requirements within the food industry by removing unwanted material.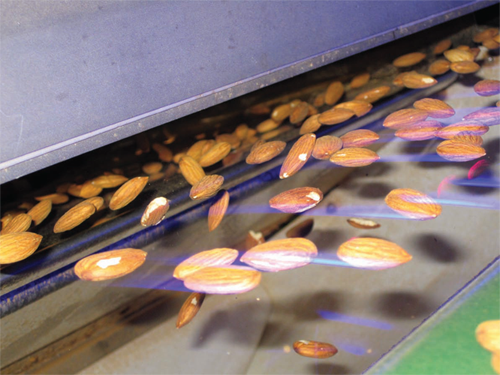 TOMRA also won an international design award for its common user interface. The TOMRA CUI is a new and innovative user interface design that makes TOMRA sorters more accessible, and easier to use and operate.
However, innovation at TOMRA does not stop with the machines. TOMRA Sorting Recycling has launched a new integrated range of support services to deliver enhanced commercial benefits to its customers.
Called TOMRA Care, the company now provides a comprehensive package of services, and has 28 component elements covering the areas: process consulting, system testing, financing, insurance, staff training and upgrades. The new offer has been specifically designed to ensure customers experience a tailored service that enables them to achieve maximum return on investment.
Peter Geisler, TOMRA's Service Director Recycling, said: "We understand that the needs of our customers are driven by the requirements of the markets in which they operate. This has allowed us to further enhance our existing strong customer service offer to reflect those needs. Our objective with TOMRA Care is to enable our customers to consistently achieve the highest levels of productivity with the lowest downtime, whilst simultaneously managing costs."
In addition, TOMRA was recently recognised as 'the European Business of the Year' in the category of companies with a turnover of 150 million or higher. "Innovation, ethics and financial success were all part of the judging criteria and are very important to TOMRA, therefore we were extremely happy to receive this award," highlights Volker.
TOMRA Sorting has 16 test centres worldwide, a large research and development department and a shared service network to ensure its customers benefit from ongoing innovation and constant care.
Following a successful period of acquisitional growth, in 2012 TOMRA initiated a strategic programme of rebranding to bring the company's new divisions under the TOMRA brand umbrella. The new vision was set in place in order to galvanise the combined strength of the various subsidiaries. Commenting on the rebrand VP Head of Brand Lorraine Dundon said: "By completing the rebranding process, we are significantly increasing the visibility of TOMRA worldwide."
Present market conditions are positive for TOMRA across its business streams with strong sales noted in the food, recycling and mining divisions. To support this continued growth, the company has recently opened up a new subsidiary in the Commonwealth of Independent States (CIS) with a new office in Moscow. The new expansion begins with a focus on the company's recycling division providing the latest waste sorting technologies to a market that contains over 250 million people. However, as Volker highlights: "Our Moscow office will also support the continued growth of our mining and food sorting businesses in the market."
The current atmosphere at TOMRA is marked by excitement and positivity as it heads toward what is likely to be another year of record sales. Innovation and quality of product and service has defined the company's historic success and over recent years considered acquisition has complemented this as the company takes a journey to become a market leader in a variety of sectors around the world. Crucial to TOMRA's future success however, is this ability to continue to innovate and provide a high quality product and service program. With this in mind, TOMRA Sorting looks set to maintain its position as a global leader for a time to come.
TOMRA Sorting Solutions
Products: Designs and manufactures sensor-based sorting technologies for the food, recycling, mining and other industries