Uncapped growth
Extensive innovative capabilities and a broad portfolio of advanced standard and bespoke solutions have made UNITED CAPS the global industry reference for the design and production of high-performance plastic caps and closures for a number of renowned companies worldwide
Established in 1939, today the company is headquartered in Wiltz (Luxembourg), also operating manufacturing facilities in Belgium, France, Germany, Hungary, Ireland, and Spain.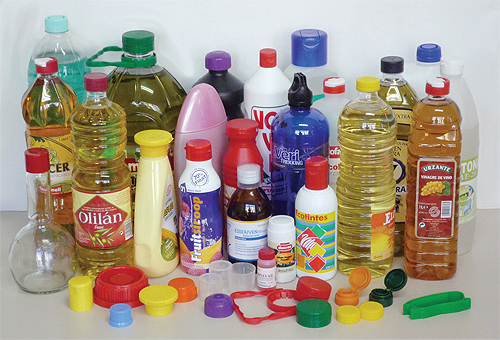 Aspiring to be a truly global leader in its sector, UNITED CAPS is currently building two new plants – one in Malaysia that is expected to start production by the end of 2018; and another in the UK, projected to be operational in late 2019.
"In our manufacturing, we aim to maintain a mix of 50 per cent bespoke and 50 per cent standard closures," clarifies UNITED CAPS Group CEO, Benoit Henckes. "Eighty-four per cent of our production serves the food sector, 16 per cent serves the non-food sector; with 29 per cent of our items being sold in France, 16 per cent in Benelux, 13 per cent in the UK, as well as ten per cent in Germany," he draws upon some key figures that highlight the areas of engagement for the company.
Designed to facilitate UNITED CAPS' strategy of keeping a fine balance between the production of bespoke and standard products, is the business' R&D Centre, located in its French plant in Messia-sur-Sorne. "The facility's extension, celebrated in June 2018, resulted in the creation of a more modern working environment with increased security and a restructured organisation that enables the R&D staff to be closer to market needs and trends, and to continue developing all products for the whole group.
"We are following what we call the 'Close to You' approach, part of our long-term growth strategy, to increase our market presence, deepen our business relationships, and get even closer to our customers. Traditionally, the packaging industry has been dominated by small to mid-sized family businesses. On the other hand, we often have to work with global companies in the consumer goods industry, which is propelling packaging suppliers to globalise, too, hence the application of the 'Close to You' strategy," Benoit starts to unfold some of the practices UNITED CAPS has established, that outline the business' core strengths.
Another trait of the company is its proven track record of acquisitions and mergers, courtesy of which, the manufacturer has been able to strengthen its expertise. "The latest example of that is the acquisition of Embalatap we recently finalised. This strategic move has helped us complete our portfolio with vital closures for edible oils and vinegars in the Southern and Eastern European markets, giving us the clear advantage of being a one- stop shop."
Sustainability also occupies a central position in UNITED CAPS' considerations, as consumers demand that renewable materials are more extensively used in their caps and closures. "Our GREENCAP is made of a new polypropylene (PP), which makes it kinder to the environment, low-weight and more cost-effective, as it is less expensive than traditional PE closures; and our GREENER closures family are bio-sourced, made from sugar cane, which is a renewable alternative to traditional fossil feedstocks," Benoit points out. "In addition to applying sustainable practices in the manufacturing of our products, we are also working hard to cut our environmental impact internally. In the past four years, we have managed to reduce our CO2 footprint by 15 per cent per one million caps produced, as well as our waste by 40 per cent per 1000 caps produced. Together with this, we recycled 90 per cent of that waste and reduced our energy consumption by 21 per cent."
The most recent product highlight for UNITED CAPS was the design of a new closure for Nestlé's Nescafé Gold. Benoit details: "Nestlé wanted to create a classy package for its Nescafé Gold coffee to present a premium image in line with market trends for coffee products. The company was aiming at a brushed metal look, which required something that had never been done before – to wrap a 100 per cent metallic material around the skirt of a closure. Naturally, we accepted the challenge and created the closure, which consists of three pieces: an 'inner', a 'liner' that is a foam gasket ensuring that the coffee is isolated from the exterior, and an 'outer' that includes an in-mould label. This metalled in-mould label did not exist on the market and was specifically developed for this product. A specific composition was developed to comply exactly with Nestlé's unique specifications.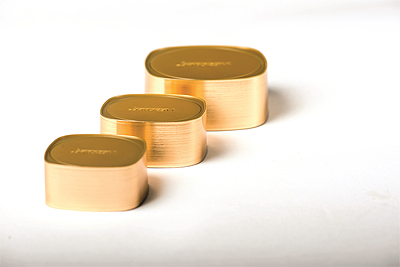 "In particular, a specific surface finishing protects the metal brush look from damage during closure usage.
"Speaking of some of our products, it would be worth shedding some light on the dedicated development process we have devised that allows us to conceive, test, and manufacture new concepts in the best way possible," he states, listing the steps UNITED CAPS takes to fulfil customers' demands. "First, we hold a face-to-face meeting with the client to understand the application for which they require a solution and their precise needs. Then, based on a rough sketch, the product is brought to life via a digital 3D model, which is then shared and discussed with the customer in a further meeting. During the pilot phase, the prototype is subject to a large number of tests. Mould performance is assessed and injection techniques are analysed in our DevCenter, using our wide range of customised testing equipment that ensures the analysis is thorough. If necessary, modifications are then made to the pilot mould. Once it has been finalised, a large number of closures are manufactured and tested within the customer's fac lities in what we call 'the industrialisation stage". This usually involves the gradual increase of the quantity of the samples qualified on the line – from a few boxes to several pallets. Finally, the new closure is introduced to the customer's operation and its performance evaluated."
With two new manufacturing plants under construction, it is evident that UNITED CAPS' attention in the coming months will be drawn to the successful completion of the facilities, whose operation will better position the company in key strategic areas. "The building of the Malaysian factory is moving along as expected, so we should have it opened in the next few months before the year is over. It will primarily be focused on the production of closures for infant nutrition and agrochemicals, but we are planning to expand with closures for beverages and edible oils later on. We are already supplying the Asian market and so are some global players. What they lack, however, is a 'local approach', and we would like to take advantage by building a plant in Kulim to stay closer to our clients there.
"Regarding the UK factory in Dinnington, it will initially span 5000 square metres with the option to expand to 20,000 square metres, if necessary, and will at first concentrate on the production of beverage and dairy closures. The project represents an estimated 20 million-euro investment including the first phase of machinery and is expected to increase our turnover by 15 per cent in phase one. Before choosing this location, we conducted a number of market studies leading up to the selection of the Dinnington site. Our studies found that demand in the UK was highest for beverage and dairy closures. More specifically, we will focus on the production of plastic closures for flat and medium carbonated drinks, as well as fruit juices and dairy products in PET bottles. Of course, our customers in the UK will have access to our full portfolio of caps and closures, as well as to the expert resources in our Messia R&D facility," Benoit certifies.
Demonstrating a clear vision of where it should direct its efforts, UNITED CAPS is in the process of future-proofing its business with the building of the two new facilities that will expand its capabilities. As the company continues to perform strongly in financial terms by skilfully addressing changing market needs, its potential for growth seems to be uncapped.
UNITED CAPS
Products: Plastic caps and closures