Healthy growth
One of Europe's fastest growing developers of self-care products, Venture Life Group is helping more and more people across the world live happier, healthier lives
2020 was a monumental year for Venture Life Group. Not only was the self-care product developer named among the 1000 Companies to Inspire Britain for the fifth year running, but it also doubled its profitability and grew its revenue by 49 per cent.
A record-breaking 12 months by all accounts, 2020 was the culmination of a decade of rapid expansion for Venture Life. Established in 2010, the company was founded with the intention of developing and commercializing self-care products for the retail, pharmacy and grocery market. Today, Venture Life offers a variety of non-prescription, self-treatment products in oral comcare, skin care, food supplements, and products for vaginal and anal conditions.
"Two of our biggest products at present are mouthwashes – one for fresh breath and one to remove dental plaque," explains Co-Founder and CEO Jerry Randall. "The fresh breath one is called UltraDex and the anti-plaque one is called Dentyl. We also have a number of products in women's health, dermatology, pain management and neurology support areas. Generally, all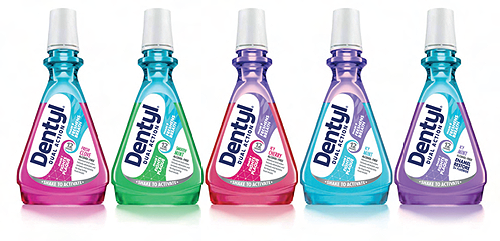 our products are liquids, creams or gels because that's the capability of our factory, where we can do anything from a three milliliter semi-solid right up to a one-liter size."
After outsourcing production to an Italian manufacturer in the company's earliest days, Venture Life merged with the firm in 2014, meaning it is now a fully-integrated business, from ideas through development, formulation, production and commercialization. In 2021, Venture Life products can be found in over 40 countries worldwide, including the UK, the Netherlands and Italy, where the company sells directly to retailers.
"Outside of those three countries, we sell through partners," Jerry says. "We have a number of our own brands and we also develop and manufacture products for other people to sell under their own brands.
"In terms of milestones, we floated on the stock market for the first time in 2014 and we have acquired a number of interesting self-care brands since. What we do with those businesses when we buy them is transfer their offerings into our factory for manufacture, develop additional products around them and then start to grow their geographical presence around the world."
One of the most advanced facilities of its kind, Venture Life's production site in Milan, Italy, remains at the center of the company's operation. Boasting international certification covering the EU, Far East, Brazil and the Middle East, the 5,500 square meter facility has six turbo mixers, 13 filling and packaging lines, and is USFDA compliant for OTC and medical device production. Jerry discusses the manufacturing process in more detail: "Essentially, there are two stages to manufacture at Venture Life – the bulk production and then the filling of that bulk into containers, tubes and bottles," Jerry reports. "We have a bulk mixing facility with containers ranging from 300 kilo capacity to nine tons capacity, so depending on the batch of products, we use the relevant option.
"The reason behind having so many different lines onsite is partly capacity but also suitability for different products. In order to help us increase capacity, we recently took all of our packaging storage and moved it to an external logistics center a few kilometers away. That freed up a lot of space and allowed us to increase throughput. It meant that, in 2020, we almost doubled our production capacity from 33 million units to 55 million units."
Alongside its significant manufacturing capabilities, Venture Life also benefits from a skilled product development team operating from a dedicated laboratory. By analyzing the market, reacting to customer requests, and ensuring that the company is aware of the latest trends in areas such as skin care, oral care and women's health, the development team can direct Venture Life towards establishing new delivery systems or finding solutions for particular conditions.
"In regulatory terms, we produce 'registered medical devices'," Jerry reveals. "These are products that can look like drug products, but because of their mode of action are not registered as drugs and don't require the many years and many millions of pounds of clinical trials that drug products do. Still, registered medical devices have a good level of regulation and approvals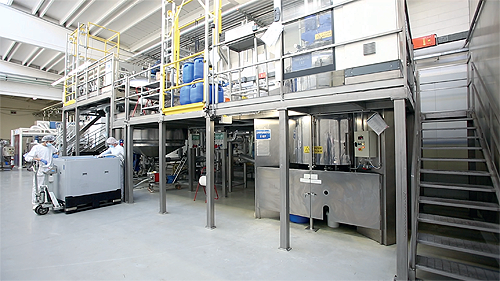 required around them and are recognized in the medical space as being very high quality. In some cases, they can be reimbursed, so we focus on developing those areas and we turn our substantial expertise towards solutions for certain conditions that can be registered as medical devices.
"On the more service-focused side of things, customers often come to us with an idea for a product that they want to develop," Jerry adds. "At Venture Life, we can carry that out fully, designing the product, taking it through the registration and regulatory processes and then manufacturing it for them going forward. It's a popular, more tailored way of doing things, and very cost effective, fast and efficient for our customers, who do not need to invest in their own manufacturing capability to get a product to market fast."
Harnessing its development capabilities, Venture Life has released a number of new products lately, including a range of Dentyl varieties in different flavors and colors. Though Dentyl is traditionally a bi-phase product targeted at a wide scope of customers, a single-phase, 100 per cent water version has also been recently introduced by the firm.
Unsurprisingly, as a business in the health and self-care sector, Venture Life was forced to react to the Covid-19 pandemic in 2020. In response to growing demand for sanitizer products, the company released Disinplus, a range of medical grade hand sanitizing gels.
"The area around our factory in Northern Lombardy, Italy, was the first area hit when Covid-19 arrived in Europe," Jerry recalls. "There was obviously a lot of disturbance, but we managed to keep the facility open, which was testament to the people there.
"Soon enough, we were contacted by the local government who said they were very short of hand gel and that if they didn't get any, they would not be able to admit any more patients into the hospital. Over the course of eleven days, we went from a standing start to producing Disinplus, a hand gel at the right spec with over 70 per cent alcohol content. We then started supplying this to all the local hospitals and pharmacies free of charge.
"As soon as people heard about what we were doing," Jerry continues, "we had huge demand for the sanitizer from the retail consumer space. We created a line of slick hand gel products and they ended up being a really good contributor for us last year. It was a real demonstration of the speed and logistics of the plant and the ability of the development team to get something off the ground so quickly."
Responsive, flexible and entrepreneurial, Venture Life has continued to serve its customers and launch new products throughout the pandemic. The resilience and perseverance of the firm and its workforce not only led to Venture Life's best year on record, but positioned the company ideally for more growth in the years ahead.
"We have proven over the years that we are very good at taking unloved self-care brands, revitalizing them and internationalizing them," Jerry remarks. "Last year our profit was over £6 million, so we are in a sustainable, cash generative and strongly profitable position. We now want to consolidate our recent growth, make use of our new capacity and acquire more interesting brands for transfer into our production site."
During its 11-year history, Venture Life has become a supplier of innovative, efficacious, well-priced healthcare products the world over. Supported by a creative development team, a commitment to quality and impressive manufacturing capabilities, the company is ready to tackle the demand that lies ahead, especially with growing interest from major markets like China.
"Over the last four years, we have doubled the size of the business, but within the next three to five years, we want to double, or even treble the size of the business again," Jerry declares. "The philosophy behind this organization is very much a can-do attitude. When you are running and growing a business there are obviously challenges every day, but I think what we are particularly good at is solving those challenges and turning them into positives. At the end of the day, I think that comes down to the people we've got and the way we think. I think the last 12 months have shown that, whilst we sell products, we are actually a people business. People are the driving force behind our growth."
Venture Life Group
Products: Mouthwash and other oral care, skin care, hand sanitizer, food supplements and other self-care products
www.venture-life.com